Philip Seymour Hoffman's partner Mimi O'Donnell details late actor's horrifying drug addiction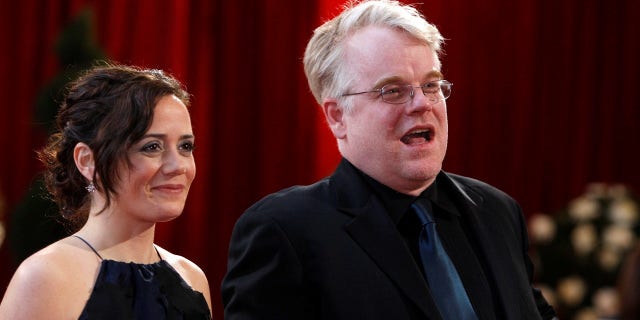 Philip Seymour Hoffman's longtime partner, Mimi O'Donnell, detailed on Wednesday the late actor's struggle with drug addiction and how she and their children have coped with his death.
O'Donnell, who had three children ─ Cooper, Tallulah and Willa ─ with the actor, wrote in a lengthy Vogue article about when Hoffman was contemplating drinking alcohol again after more than 20 years of sobriety — a moment she said was "definitely a red flag."
"He started having a drink or two without it seeming a big deal, but the moment drugs came into play, I confronted Phil, who admitted that he'd gotten a hold of some prescription opioids," O'Donnell said.
O'Donnell confronted Hoffman and was able to stop the prescription drug use, but not for long. After Hoffman finished with Mike Nichols' "Death of a Salesman," he began taking prescription drugs again, which led to the use of heroin — one of the drugs found in his system when he died in February 2014.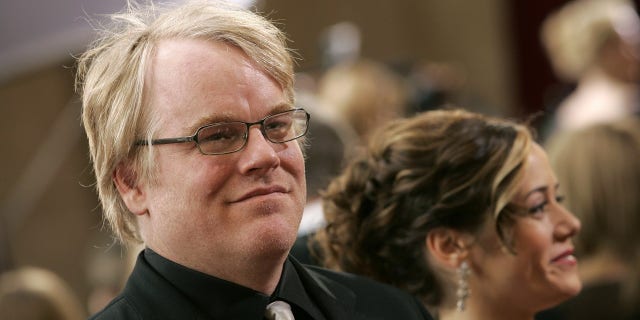 O'Donnell, who dated Hoffman for 15 years, sensed the tragic ending, and warned Hoffman about his drug use.
"As soon as Phil started using heroin again, I sensed it, terrified," she recalled. "I told him, 'You're going to die. That's what happens with heroin.' Every day was filled with worry. Every night, when he went out, I wondered: 'Will I see him again?'"
She detailed the time when Hoffman attempted to quit the deadly drug on his own, her taking him to rehab, and his relapse before returning to rehab again.
"When Phil came back in November, he wanted so badly to stay sober, and for the next three months he did. But it was a struggle, heartbreaking to watch," she said. "For the first time I realized that his addiction was bigger than either of us."
O'Donnell said Hoffman's death happened so quickly and that details surrounding it were splashed all over the Internet. Hoffman had relapsed again and they were getting ready for another go at rehab, but he never made it.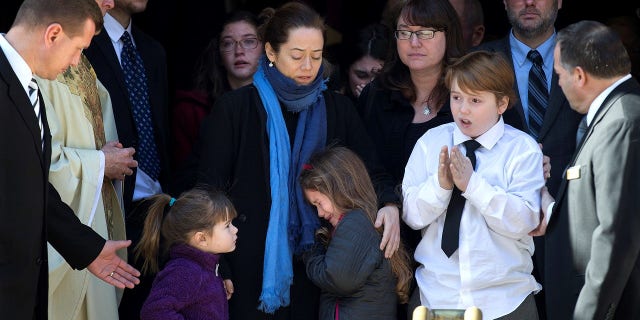 Hoffman died at age 46 in his New York City apartment. His cause of death was ruled an acute mixed drug intoxication that included heroin, cocaine, benzodiazepines and amphetamine.
O'Donnell added that while she expected the late actor to die when he began using heroin again, she still wasn't prepared for the moment.
"There was no sense of peace or relief, just ferocious pain and overwhelming loss. The most difficult ─ the impossible — thing was thinking, 'How do I tell my kids that their dad just died? What are the words?'" she wrote.
She credited her friends, family, and especially her three children for getting her through the difficult time.
"It's been almost four years since Phil died, and the kids and I are still in a place where that fact is there every day," she said. "We talk about him constantly, only now we can talk about him without instantly crying. That's the small difference, the little bit of progress that we've made."