Paul Walker's Friends and Family gather for Funeral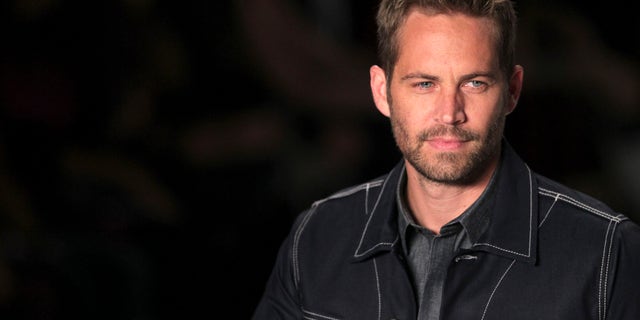 On Dec. 14, the two-week anniversary of Paul's sudden, tragic death, the actor was laid to rest at a cemetery in the Hollywood Hills.
It has been an extremely difficult two weeks since Paul Walker tragically died in a fiery car accident, and after much mourning and memorializing, his remains were interred on Dec. 14 during an emotional funeral at Forest Lawn Memorial Park in the Hollywood Hills.
Family and friends gathered on the sunny Saturday in California, and sat somberly as a memorial was held for the fallen actor. The tragedy of Paul's death was clearly still fresh in their minds and hearts, and it was clear that many were struggling to contain their emotions. All of the attendees were dressed in black, and several fought back tears.
Paul's remains were reportedly cremated, according to Radar Online, but they were to be interred at Forest Lawn Memorial Park and given a final resting place there. The small ceremony of just family and friends was reportedly non-denominational and an American flag was touchingly tri-folded and displayed during the sad affair.
The actor died from traumatic and thermal injuries on Nov. 30 after the Porsche GT he was riding in crashed into a tree and then a pole. Paul's friend and business partner, Roger Rodas, who was driving the car, also died in the accident