Paris Jackson wishes godfather Macaulay Culkin a happy birthday with sweet throwback photos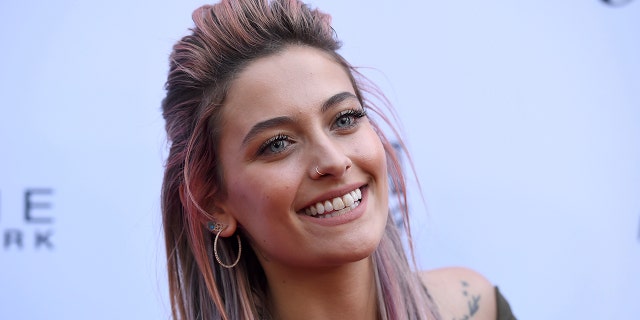 Paris Jackson wished her godfather, former child star Macaulay Culkin, a happy birthday with a sweet Instagram tribute over the weekend.
Jackson, 20, posted a photo gallery marking the 38-year-old's special day on Sunday.
"Happiest of birthdays mack attack, i love you so so dearly and keep you very close to my heart. always ♥️♥️," she captioned the post.
A throwback picture at the end of the post showed a very young Culkin with the model's late father, Michael Jackson, in their outfits worn in the "Black or White" music video.
As of Monday afternoon, Paris Jackson's post had garnered more than 116,000 likes.
MEL B IS ENTERING REHAB FOLLOWING PTSD DIAGNOSIS: 'I HAVE BEEN AT A CRISIS POINT'
Culkin spoke about his goddaughter in a January appearance on the WTF with Marc Maron podcast.
"I am close with ... Paris. I'm going to warn you now, I am very protective of her so, just look out," he told Maron at the time. "I'm a very open book when it comes to things, but like with her, it's like no - she is - she is beloved by me."
During their chat, Culkin said he was aware Maron wasn't trying to dig up gossip.
"I'm just letting you know, like ... if we want to start going down that road it's going to be a dead end, you know? But I mean that in the fact that like, I love her so much," he disclosed.
"Oh that's great," Maron answered. "And she's doing alright?"
"Yeah," Culkin said, calling her "tall and beautiful and smart."