Oxygen's 'All My Babies' Mamas' sparks calls for cancellation before it even airs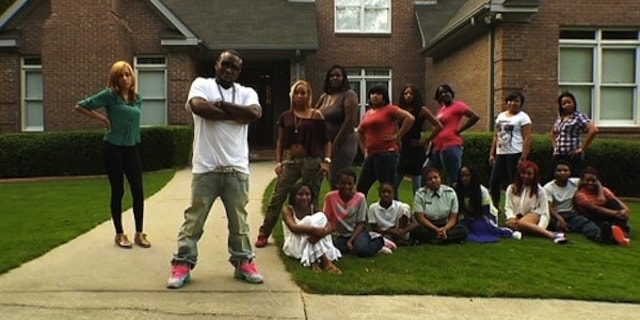 LOS ANGELES – Just when you thought reality television couldn't go any lower…
Advocacy group the Parents Television Council (PTC) has this week turned its attention to Oxygen's in-development reality television special "All My Babies' Mamas," which features rapper Shawty Lo and the 11 children he has fathered with ten different women.
"Hollywood doesn't think there is such a thing as 'too low,' so it will continue to find even more base material.," Dan Isett, director for public policy at the PTC, told FOX411's Pop Tarts column. "The premise of this show is crass, irresponsible and exploitative. Oxygen should be more responsible. And, yes, we (will) hold advertisers publicly accountable for their sponsorship of this program."
A separate petition calling for the Comcast/NBCUniversal network to halt any further development of the show has since been launched by Sabrina Lamb at Change.org, and has attracted almost 28,000 signatures.
"Enough is enough! This is not just an attack on African-American parents and children....but all parents and children," Lamb states on the petition. "As dysfunctional and violent as so-called reality shows are, could you ever imagine a one hour spectacle where 11 children are forced to witness their 10 unwed mothers clamor for financial support, emotional attention and sexual reward from Shawty-Lo, the apathetic 'father'? Could you imagine that Oxygen Media, known for violent programming targeting young women with stereotypical images, would consider the embarrassment that these children will experience, being used as entertainment?"
However, it seems the network has no intention of backing away from the controversial production.
"Oxygen's one-hour special in development is not meant to be a stereotypical representation of everyday life for any one demographic or cross section of society," an Oxygen rep stated. "It is a look at one unique family and their complicated, intertwined life. Oxygen Media's diverse team of creative executives will continue developing the show with this point of view."
Others, independent of the production, have also defended its right to air.
"Clearly it's offensive and awful to promote anyone as a role model who has eleven with ten different women, but it is reality and let's hope that parents teach their kids that just because someone is on TV doesn't make them a role model," added Ronn Torossian, CEO of 5WPR. "As one who owns a PR firm and works in marketing, I make sure that my kids understand that just because something is on TV doesn't mean it is good – and I hope all others educate their kids the same way."