Outrage over New Yorker mag's 'repulsive' body-shaming of President Trump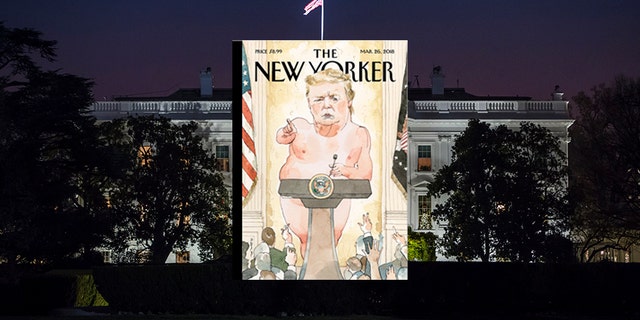 The prestigious New Yorker magazine is under fire for its latest cover, which depicts President Trump addressing reporters in the nude in an unflattering illustration that mocks his appearance.
The magazine tweeted an early look at this image and it was immediately met with criticism. While many critics chimed in with responses calling the image "disgusting" and "repulsive," others accused the image of mocking the president for his physical appearance – which is generally frowned upon in the current cultural landscape.
"As someone who is VERY Anti-Trump, displaying him as a flesh colored blob is 100% body shaming."
"I dislike Trump, but they could have done without the body shaming," one user tweeted. "Especially considering that is a culture we are all trying to get away from."
The reader added, "As someone who is VERY Anti-Trump, displaying him as a flesh colored blob is 100% body shaming."
"Shame on you for doing this to anybody, not just the president," a reader replied to the magazine's tweet. Another reader was so disgusted that they referred to The New Yorker as "trash" that has "fallen to the lowest level," while another proclaimed, "Your readers are snobs."
Members of the media have chimed in, as Think Progress editor Judd Legum predicted that Trump won't appreciate the art and MSNBC producer Kyle Griffin simply tweeted, "Oh my."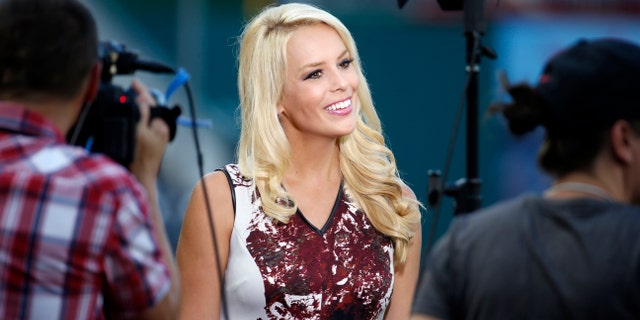 Conservative commentator Britt McHenry told Fox News that the cover is another sign of "intolerance and mean spirited behavior" from the liberal media.
"Why is his weight relevant? There has been a lot of turbulence within the White House Administration the past couple weeks with high profile people resigning," McHenry said. "Focus on what actually matters, if criticism is all the media wants to project."
Washington Post media columnist Erik Wemple seemed to take great joy in the cover, noting there is a great deal to love about the illustration and pointing to the size of particular extremities as an example, an obvious jab at the size of Trump's hands.
Others fixated on the fact that the esteemed magazine would be able to get away with mocking the appearance of a female public figure.
"Imagine the s--t storm had Madame @HillaryClinton won and a magazine had decided to run a cover of her along these lines," one user wrote.
"It's sad to see liberal deep state minds at work, only hurting the future of our country, it citizens and their own families! What goes around comes around," a critic of the cover tweeted, while another said the image is an example of why The New Yorker is "turning into the Mad Magazine for urban elitists."
The Barry Blitt illustration "recalls the prophet Bob Dylan, who once noted, in 'It's Alright Ma (I'm Only Bleeding),' that 'even the President of the United States must sometimes have to stand naked,'" according to the magazine.
"I wanted to address President Trump's stormy relationship with the press," Blitt said.
Art Editor Francoise Mouly wrote that the illustration was selected from a group that included images of school shootings and the death of Stephen Hawking.
"Once the image was selected, Blitt honed the cast and contour of certain love handles, then glazed the work in his signature watercolors," Mouly wrote.
Earlier this year, several media members were accused of fat shaming Trump when he was given a clean bill of health by White House physician Ronny Jackson despite being a tad overweight and needing more exercise. The disbelieving media scoffed at the official report, mocking the doctor's findings, offering its own diagnoses and ultimately questioning the credentials of a U.S. Navy rear admiral who conducted the exam.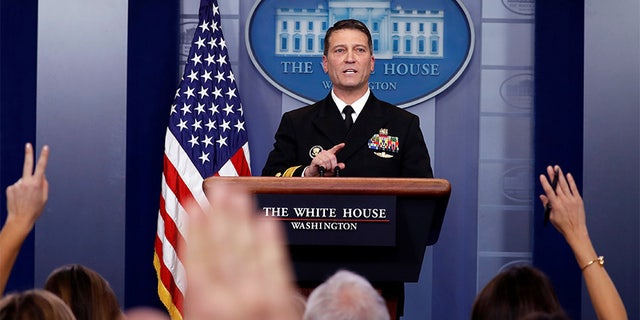 A new genre of fake news was created as a result of Trump's positive physical, as pundits turned into weight truthers, or as MSNBC host Chris Hayes put it, "girthers." The White house doctor reported that Trump stands 6-foot-3 and weighs 239 pounds, which magically turned critics into carnival-style weight guessers.
"If that's what 6'3″, 239 pounds looks like -- that's a shock to me," MSNBC star Joe Scarborough said the morning after Dr. Jackson revealed Trump's dimensions.
University of Southern California Associate Professor of Clinical Physical Therapy E. Todd Schroeder told Fox News that "body composition and weight is a sensitive topic for both men and women" and while people might not like Trump, that doesn't make it okay to attack his appearance.
"If Hillary Clinton was president, had a physical, and classified as overweight, I am confident the report would receive little attention and certainly not ridicule," Schroeder said during the aftermath of Trump's physical.