Oscar boycott call drives wedge in Hollywood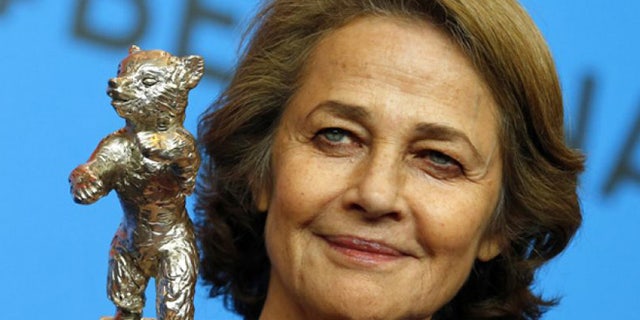 NEWYou can now listen to Fox News articles!
The simmering controversy over this year's all-white list of Oscar nominees has created a wedge in Hollywood that's casting some actors and producers as defenders of the Motion Picture Academy's choices against those calling for a boycott.
The latest to join the flap is actor Danny DeVito who says the lack of minorities on this year's Oscar list can be blamed on racist America.
"It's unfortunate that the entire country is a racist country," DeVito said Saturday during an appearance at the Sundance Film Festival. "So this is one example of the fact that even though some people have given some great performances in movies, they weren't even thought about."
The furor started when the Oscar nominations were announced last week. It marked the second straight year that the nominees in the acting categories were all white.
Director Spike Lee and actors Jada Pinkett Smith and Will Smith have vowed not to attend the Feb. 28 Oscar gala. There have been other calls to boycott the ceremony online.
Smith joined his wife Pinkett-Smith in the call for a boycott Thursday on "Good Morning America," according to the Staten Island Advance.
"The nominations reflect the Academy, the Academy reflects the industry, and the industry reflects America," said Smith, a two-time Academy Award nominee for "Ali" and "The Pursuit of Happyness." "It reflects a series of challenges that we are having in our country at the moment. There's a regressive slide toward separatism, toward racial and religious disharmony, and that's not the Hollywood that I want to leave behind."
But the boycott call has divided Hollywood.
Charlotte Rampling, nominated for a best-actress Academy Award for Andrew Haigh's portrait of a marriage, "45 Years," said Friday an Oscar boycott is "racist to white people."
Rampling, 69, told France's Europe 1 radio that, while it's impossible to know for sure, "maybe the black actors didn't deserve to be in the final stretch."
She said later that day her comments were misinterpreted. She said she wished every performance were given equal opportunity for consideration.
Veteran British actor Michael Caine, meanwhile, urged black actors to "be patient" and said recognition would come.
He told the BBC there are plenty of strong performances by non-white actors this year, including Idris Elba's "wonderful" work in "Beasts of No Nation" — which did not receive an Oscar nomination.
"Be patient," said 82-year-old Caine, who has won two supporting-actor Oscars. "Of course it will come. It took me years to get an Oscar, years."
Also weighing in was Oscar-winning producer Gerald Molen who complained that those urging a boycott are "spoiled brats," according to US Weekly.
"There is no racism except for those who create an issue," Molen, a voting member of the Academy, told The Hollywood Reporter, US Weekly reported. "That is the worst kind. Using such an ugly way of complaining."
Molen, who produced "Schindler's List," added that the idea of a boycott is "ridiculous."
"Are their noses bent out of shape by the award nominations? Of course. That is normal in a town of egos and red carpet desires," he said. "While there were many performances of note, not all my choices for 'best' in the various categories have been realized."
The controversy has gotten to the Motion Picture Academy which has announced sweeping changes aimed at diversifying the cast of Oscar voters who now are predominately white and male.
The 51-member board pledged to double the number of women and minority members in the academy by 2020.
But it hasn't gotten to Hollywood studios that, arguably, could be producing more movies with minority actors, directors and screenwriters giving them more opportunities to win awards.
The Los Angeles Times reported Friday that while the studios have been silent on the Oscar flap one studio was reacting to the Academy's announcement.
The paper reported that Warner Bros. Chairman Kevin Tsujihara called the changes a "great step toward broadening the diversity and inclusivity of the Academy and, by extension, the industry. "
The Associated Press contributed to this report.