'Orange County Choppers' switches networks, goes back to the basics of bike building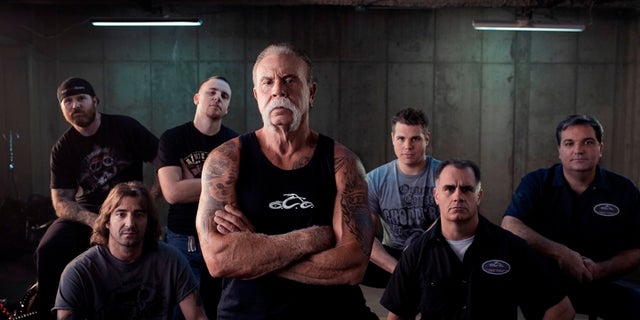 From family fighting to hiring, firing and everything in between, American audiences have seen a fair amount of drama on the reality show "Orange County Choppers." But after the series was canceled by Discovery Network a year ago after a decade on the airwaves, Paul Teutul Sr. and his team have not only found a new home on CMT, but they've also got a whole new approach to business and reality television.
"Our separation from Discovery happened real quick, and I just knew we still had some legs, and I asked my agent to see if there was any other network that would want us, and [CMT] picked us up immediately," Teutul told FOX411. "You will see a little less drama and a lot more bike building. Back to basics, and that was one of the things that was good about going to work for CMT. They just asked us to do what we did best. They didn't put restrictions on us. Life is good that way."
But for non-bike aficionados, the turbo-charged series still offers plenty of turbo-charged moments. Like when an international client orders a custom "dragon bike" that becomes one of the most intricate builds the team has taken on and a broken piece prompts pandemonium. And then there was the time that GAF, the largest roofing manufacturer in North America, orders a bike to present to a veteran on stage at the Sturgis Motorcycle Rally. The team only had about two weeks to design and build a chopper worthy of a Purple Heart recipient, and Teutul himself was granted the presenting honors.
"It was cool. Those things were always great experiences. We are very involved in the military so we've been involved for quite some time and it is always great to be in a position to give," the television star enthused.
And even without the theatrics and chaos in the current season, audiences can still be privy to plenty of pranks.
"We love doing that stuff," Teutul added. "You'll probably see a motorcycle go through an office door on a wheelie. That's one of many."
"Orange County Choppers" airs on CMT on Saturdays.
Danielle Jones Wesley contributed to this report