Operation Divorce: Katie Holmes masterminded intricate plan to blindside Tom Cruise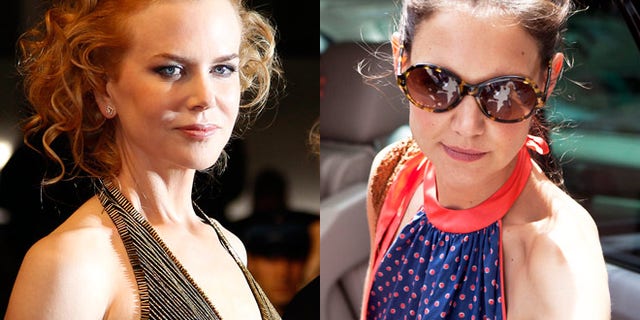 It sounds like a movie plot, but it happened in real life.
According to multiple reports, young mother Katie Holmes used her husband's ex, her lawyer dad, and disposable cell phones to craft her intricate plan to leave the controlling, A-list actor Tom Cruise.
Holmes reached out to Nicole Kidman as she secretly plotted her exit, US Weekly reported today.
"They've spoken over the last few weeks," a confidante said of Holmes and Kidman, 45. "Nicole has been supportive, saying she's been through it too and to hang in there."
[pullquote]
It's not a brand-new friendship either, the confidante says, telling the magazine that the women have been speaking since Holmes' 2006 marriage to Cruise, 50. Kidman shares kids Isabella, 19, and Connor, 17, with Cruise.
Meanwhile, Holmes also used disposable cell phones to leave the Hollywood star, the Los Angeles Times reported, consulting her divorce lawyer dad Martin and other legal eagles.
"Holmes set the wheels in motion for her divorce from Tom Cruise using a throwaway cellphone provided by a friend to initially talk to her lawyers and avoid her husband knowing about the conversations," the newspaper reports.
The report says that, "By the time a deal was struck last weekend to end the marriage, she hired three law firms in three states."
Holmes and Cruise announced a confidential settlement Monday after marathon negotiations, following Holmes' bombshell announcement she'd filed for divorce.