TomKat Divorce: Could split salvage Katie Holmes' acting career?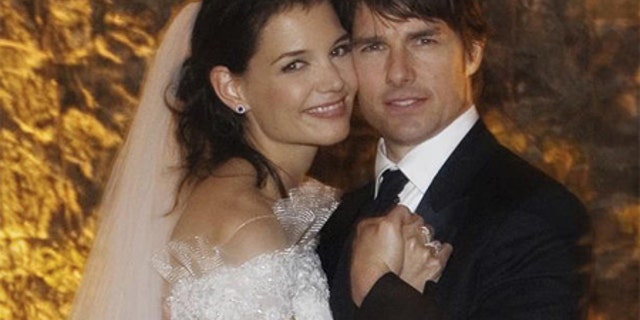 Does Katie Holmes have an Oscar in her future? If she is anything like Nicole Kidman, she just might.
Breaking away from her TomKat alter ego, Katie Holmes has decided to follow in the footsteps of Nicole Kidman and divorce megastar Tom Cruise after five years of marriage.
Holmes, a once promising young actress, seemingly left behind a blossoming career to play the role of Mrs. Tom Cruise, a part that ended up offering more creep factor than cache. But now, the 33-year-old has decided to break free from her eccentric husband, a move that translated into big bucks and big accolades for Kidman, who went on to win an Academy Award for her work in "The Hours" after divorcing Cruise.
PHOTOS: Katie and Suri's day at the museum.
But will Katie Holmes be able to transition away from her controversial marriage and back into the hearts of film goers? According to the experts, it might not be easy, but she has a puncher's chance.
"I think she is going to struggle to find her place [in Hollywood] because she plays much younger roles than Nicole Kidman ever did," said Matt Atchity, editor-in-chief of Rottentomatoes.com. "She hasn't done enough stuff to abandon that young girl image and that's going to be a challenge for her. Anne Hathaway and Natalie Portman have already transitioned into good adult roles …The shelf life of a young actress is very short and she better get to work fast."
For Holmes to achieve the next level of success, experts agree that taking risks and pushing herself beyond her comfort zone will be imperative.
"I'm looking forward to her mining her personal traumas into interesting roles, like playing damaged and wounded women. Nicole Kidman does that very well. Let's see if Katie Holmes can do it too," said Justin Ravitz, online editor of Us Weekly.
[pullquote]
But the leap to stronger, more mature roles might not come easily, as Katie has to first overcome the TomKat persona that has plagued her since pairing up with the "Mission Impossible" star.
"Katie got couch jumping Tom," Atchity noted. "Tom and Nicole were much more dignified. I think the best thing Katie could do is resist temptation and play it classy. She doesn't want to be known as the girl who escaped Scientology or Tom Cruise."
Before meeting her estranged husband, Holmes was best known for her role as Joey Potter on the hit teen drama "Dawson's Creek." She later went on to receive critical acclaim for her work in 2003's indie flick "Pieces of April" while subsequently earning herself a "worst supporting actress" Golden Raspberry Award (Razzie) for the blockbuster "Batman Begins." Her most recent work was in the underwhelming Adam Sandler comedy "Jack and Jill," which earned her another Razzie nomination.
Still, despite her recent flops and personal peculiarity, Ravitz thinks that Katie's likability will ultimately win out.
"I think she's relatable. Even though her daughter carries a $900 Farragamo bags, she's still a good, old-fashioned Catholic girl from Ohio, who happens to be coming out of a bad relationship," Ravitz said. "She's going to be a single mother, and that's very relatable."
Now free from her allegedly micromanaging husband, Holmes can go back to more complex roles that show off her acting chops, giving her credibility as an actress and distinguishing herself away from her robotic marriage.
"[When married to Tom Cruise] she was specifically hampered from taking the kind of film roles that she wanted to make because the Church of Scientology stopped her from taking very sexual roles, which was very frustrating for her," added Javitz. "This divorce is the best thing for her. Everyone loves a comeback story."