Obamas won't be attending Meghan Markle and Prince Harry's wedding
NEWYou can now listen to Fox News articles!
The Obamas will not be attending the wedding of U.K.'s Prince Harry and American actress Meghan Markle on May 19 at Windsor Castle, Fox News has learned.
A source told Fox News Former President Barack Obama and former first lady Michelle Obama will not be going to the royal wedding, despite earlier speculation they were set to attend.
"The couples look forward to seeing each other soon," the source said.
People magazine reported Tuesday the decision may have been made to keep politics out of the royal wedding.
A rep for the palace explained, "It has been decided that an official list of political leaders – both U.K. and international – is not required for Prince Harry and Ms. Markle's wedding. Her Majesty's Government was consulted on this decision, which was taken by The Royal Household."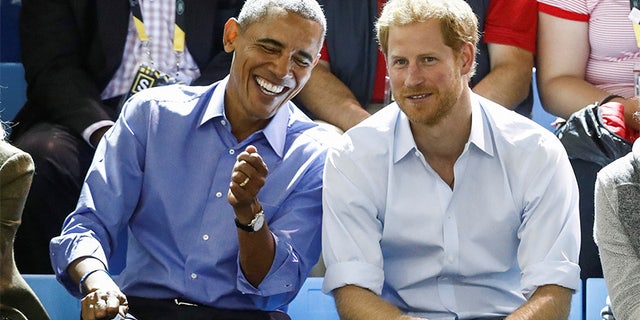 People also claimed the guest list is being reserved for long-standing friends Harry, 33, and Markle, 36, have known for years.
"Those in attendance will be people who one or both of the couple has an existing direct relationship with," a royal source told the mag.
When asked about the Obamas' possible attendance on Dec. 27 on BBC Radio 4's Today program, Prince Harry replied: "I don't know about that – we haven't even put the invite or the guest list together. Who knows if he's going to be invited or not? I wouldn't want to ruin that surprise."
Prince William's wedding to Kate Middleton in 2011 included world leaders and dignitaries in attendance, but a similar list of prominent guests "is not required" for Harry, who is fifth in line to the throne.
Insiders claimed St. George's Chapel at Windsor Castle is smaller, in comparison to William's grand Westminster Abbey, and will have around 600 guests.
Around 200 guests from charities linked with Harry and Markle are expected to attend, including WellChild for seriously ill children, as well as the Invictus Games for sick and injured veterans and serving military members.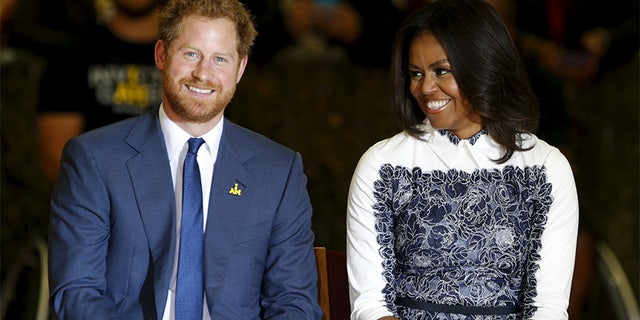 Harry befriended Michelle Obama in recent years through their mutual work on behalf of veterans. Former President Barack Obama also supported Harry's Invictus Games in September 2017.
The soon-to-be royal couple have invited 2,640 people into the grounds of Windsor Castle. The majority of those invited, 1,200 to be exact, will be members of the public, nominated by local Lord Lieutenant offices.
"The couple has asked that the people chosen are from a broad range of backgrounds and ages, including young people who have shown strong leadership, and those who have served their communities," the palace said in a statement.
When the engagement was announced in November 2017, the palace said the wedding will "reflect [the couple's] characters and personalities" and be a moment of "fun and joy."
After the ceremony, the married couple will undertake a carriage procession from St. George's Chapel through Windsor Town and then return to Windsor Castle.
"They hope this short journey will provide an opportunity for more people to come together around Windsor and to enjoy the atmosphere of this special day," said the palace.
Harry's father, Prince Charles, will hold a private reception later that evening for the newlyweds, with close friends and family members in attendance at an undisclosed location.