Nicole Eggert now working at ice cream truck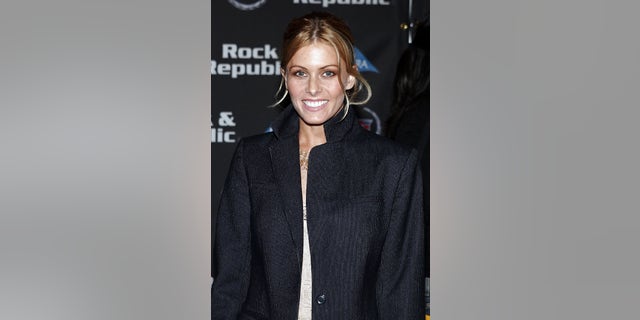 Nicole Eggert used to frolic on the beach in a red bathing suit as a hottie on "Baywatch," but these days the former TV star is keeping busy with her…ice cream truck?
Eggert was spotted this weekend dishing out ice cream from her new venture, "Scoops," a Los-Angeles-area ice cream truck.
The actress, who also appeared on "Charles in Charge," has most-recently appeared on reality shows, like "Splash" and "Celebrity Fit Club." She reportedly filed for bankruptcy in January for the third time after her two previous filings were dismissed.
"Scoops," which declares on its website that it's a "family run business," first opened about three weeks ago. Since then, Eggert's social media feeds have focused on updating followers on where the truck will be dishing out dessert.