Nicolas Cage's up-and-down career could be a sign he's doing something right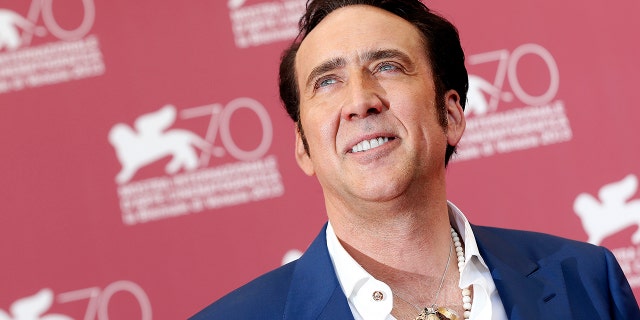 Nicolas Cage and Hong Kong-based star Aaron Kwok were named Talent Ambassadors to the third annual International Film Festival in Macao this week.
The news follows Cage's head-turning appearance at the Shanghai Film Festival in June, and a 2017 jaw-dropper in Khasakstan, where the unpredictable actor donned an ornate Kazakh robe and fur hat alongside the country's first lady for the 13th Eurasia International Film Festival, quickly becoming a meme shared 'round the world.
Cage's international itinerary seems to be growing as his box office draw back home has continued to fluctuate greatly. Now 54, the Oscar-winning actor is facing what every middle-aged A-lister outside of Brad Pitt and George Clooney must: how to remain relevant in an industry that prizes youth. But advancing age is not the only hurdle facing Cage; the star's suspect career decisions, free-spending ways, and quirky style have all made commanding the spotlight even more difficult.
Impressive pedigree
Cage was born Nicolas Kim Coppola in 1964. The nephew of famed director Francis Ford Coppola, he insists his famous uncle was not what inspired him to adopt the craft.
"I started acting because I wanted to be James Dean. I saw him in 'Rebel Without a Cause,' 'East of Eden.' Nothing affected me - no rock song, no classical music - the way Dean affected me in 'Eden,'" He told the Independent in 2014. "It blew my mind. I was like, 'That's what I want to do.'"
Despite mostly making it on his own, The New Yorker reports that he brought his ambition to his uncle as early as age 15 asking him for a screen test.
"I'll show you acting," he reportedly said to deafening silence in their car ride.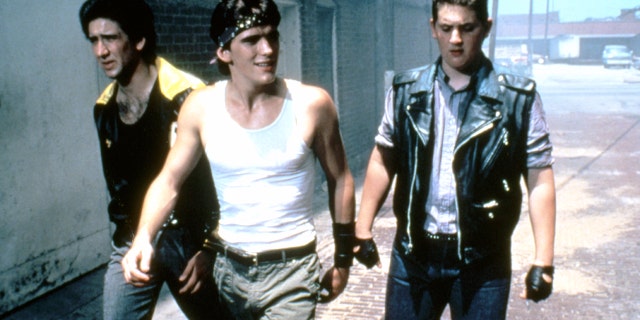 By that time, Coppola had worked with acclaimed stars Marlon Brando, Gene Hackman, Robert De Niro and Al Pacino. Still, Cage wasn't without talent and scored his first minor film role in "Fast Times at Ridgemont High" followed by "Valley Girl." After that, his uncle let him audition for a role in his movie "The Outsiders," but he lost to Matt Dillon. However, he did appear in Coppola's next films "Rumble Fish" and "Peggy Sue Got Married."
On his own
By that time, in an effort to ensure that his career was based on his talent and not his famous surname, the star changed his name to Cage. He said in a separate interview with the Independent that he chose the last name based on the Marvel comic book character Luke Cage. It would not be the first sign of the star being influenced by the world of comic books. He said the name was also inspired by avant-garde composer John Cage.
"I thought it was interesting as it had two sides, the popcorn side and the more thoughtful side."
He gained legitimacy in his acting career with breakout performances in the 1987 romantic comedy "Moonstruck" as well as the Coen Brothers' "Raising Arizona." It's at this time that the actor started to really hone his craft, and people took notice in films like "Wild at Heart," where he based his performance on Elvis, a fact that gained new relevancy later in his life.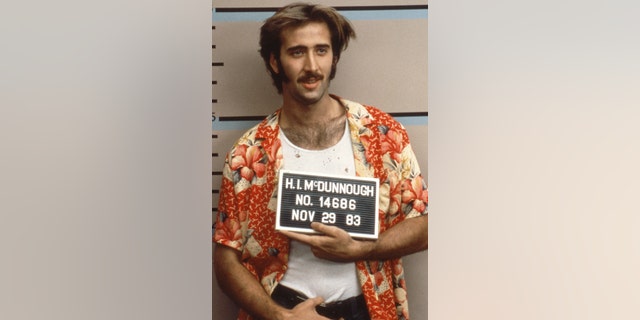 Cage continued to find steady work, and quickly achieved the pinnacle of his craft at age 31, winning the 1996 Oscar for best actor in the film "Leaving Las Vegas," where he played a suicidal alcoholic.
Box office star
Despite what seemed to be the beginning of a career as a serious actor with unique dramatic and comedic roles, Cage took a different path, choosing action/adventure blockbusters instead. Just after scoring his Academy Award, he starred as Stanley Goodspeed alongside Sean Connery in Michael Bay's "The Rock." That was followed the next year by "Con Air" and "Face/Off." While Cage earned great reviews for his past work, it was his action movies that saw the most box office success, making him a name draw in the genre.
It was around this time that the actor married his first wife, Patricia Arquette. He reportedly proposed to her on the first day they met, but Arquette would need a few years to finally warm up to the star. The marriage lasted six years and several movie projects before they divorced in 2001.
"Yes. Every couple goes through ups and downs and, in the case of actors or other celebrities, if you do go through a crisis it's going to wind up in the news," Cage said in an interview at the time in what would become his go-to line when it came to celebrity gossip. "Sometimes the stories are true, sometimes there's a grain of truth in them, and most of the time they're false."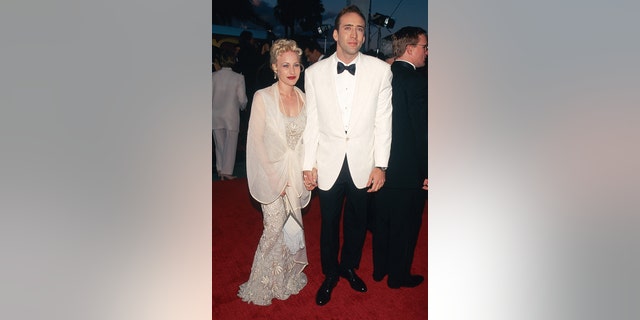 Dud machine
What followed would be an eventful year of ups-and-downs that became a trademark for Cage, who buried himself in work. In 2001, he received poor reviews for his role in "Captain Corelli's Mandolin." This was followed by the similarly maligned "Windtalkers." The following year, Cage made his directorial debut with "Sonny" starring James Franco. However, the film was panned by critics and pulled from theaters after a limited opening.
The downtick in success coincided with Cage's second marriage to Lisa Marie Presley. Being a massive fan of Elvis, many believed that the star's infatuation with the King of Rock's daughter had a lot to do with that fandom. It didn't help his public perception that they filed for divorce just three months after their secret wedding in Hawaii, according to People.
Upturn
Just when it looked like the trials and tribulations of his very public divorces would tank the otherwise promising star's career, he achieved a best actor nomination in 2002 for his portrayal of Donald and Charlie Kaufman in "Adaptation."
His win was quickly followed by a well-received portrayal of an obsessive-compulsive con-artist in "Matchstick Men" which preceded his biggest box office hit of all time, "National Treasure" in 2004.
The same year, he married Alice Kim, a waitress working at a restaurant he frequented. They had a child together named Kal-El, after the birth name given to Superman in the comic books. Kal-El was Cage's second child after Weston, who was born in 1990 to his then-girlfriend Christina Fulton. Kim and Cage have since separated.
Having seemingly figured out his personal life as well as his professional life, the star was on top with a lot of money to burn -- and burn it he did.
Big spender
Once heralded as one of Hollywood's best-paid actors, Cage quickly became overtaken by an extravagant lifestyle that included purchasing property left and right. At his peak, Cage owned 15 personal properties including mansions and castles, several yachts for his favorite vacation destinations, a jet, a fleet of Rolls Royces and millions of dollars worth of jewelry and art.
It's also worth noting that the star has never been shy about donating his money to various charitable organizations. Forbes reports that he gave $1 million to the New Orleans relief effort after Hurricane Katrina in 2005. Cage would go on to have a very special relationship with the city.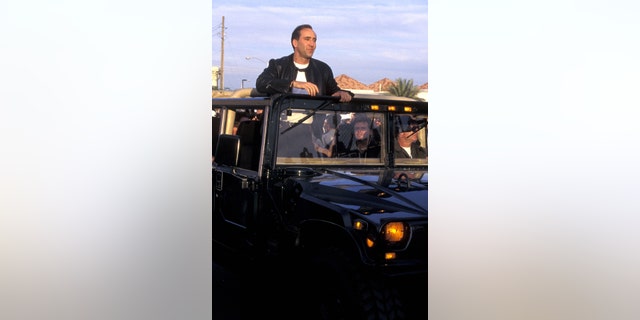 Among the extravagant purchases was the famed New Orleans site known as the Lalaurie Mansion, which, due to its dark history, became the inspiration for "American Horror Story: Coven."
According to Reuters, Cage sued his business manager in 2009 after the IRS filed documents claiming he hadn't paid taxes on the Lalaurie property. At the time, he claimed that it was Samuel Levin's fault that he had to sell a lot of his assets at a great loss. The public took notice, calling films like "The Sorcerer's Apprentice," "Season of the Witch," and "Drive Angry" cash grabs for the actor whose career was given new life after the "National Treasure" films.
Levin, however, countersued him arguing that he made Cage well aware of the fact that he was living beyond his means. TMZ reported in 2010 that the two had settled their legal dispute confidentially.
Steady work
The last decade of Cage's career has been spent taking on more understated roles. Although he continues his propensity to never be out of work, he's not achieved the same mainstream success he found with "National Treasure," "Face/Off" or "Raising Arizona."
Despite the rocky path to stardom, Cage's colleagues in the film industry mostly agree that he's taken the craft of acting to new heights, regardless of whether or not his roles always lead to new areas of success.
In 2013, Ethan Hawke noted that "he's the only actor since Marlon Brando that's actually done anything new with the art of acting."
He continued: "He's successfully taken us away from an obsession with naturalism into a kind of presentation style of acting that I imagine was popular with the old troubadours."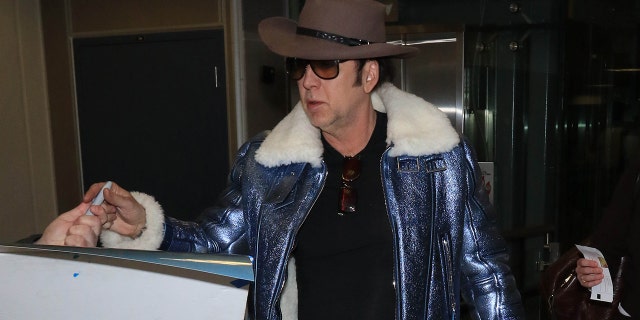 As Cage continues to find work in Hollywood, most recently with the dark comedy "Mom and Dad" and "Mandy," he seems to maintain the belief that his mix of negative and positive reception from the public is exactly what he wants as an actor.
"A lot of my heroes in the past, like Edvard Munch and Stravinsky, were heavily criticized for being different," he told The Independent. "These are people that broke the mold. Sometimes when you are getting criticized you may be doing something right, by virtue of the fact that you are getting someone to think. It's not always best to be loved. Sometimes it's good to be hated because you have done something that has got under their skin."