Nicky Hilton talks giving back to charity: 'Philanthropy is in my DNA'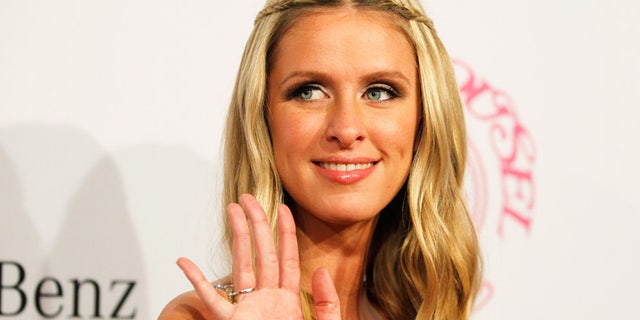 If there's one thing Nicky Hilton wants people to know is that her family is passionate about giving back.
"Philanthropy is in my DNA," the 33-year-old hotel heiress told Fox News. "When my great-grandfather passed away, he left all of his fortune to charity. Giving back was the most important thing to him. He instilled that in all of us."
Conrad N. Hilton launched a foundation in 1944 to provide funds to non-profit organizations. Some of the causes the foundation has provided grants to in 2017 include ending homelessness in Los Angeles County, substance abuse prevention, and disaster relief, among others.
NICKY HILTON SHARES FASHION DON'TS
"Since 1944, the Hilton foundation has given away over $1.5 billion to help people," said Nicky.
And the family's goal to give back has stirred headlines over the years. In 2007, Reuters reported Hilton's grandfather Barron announced plans to donate 97 percent of his $2.3 billion fortune to charity.
Jerry Oppenheimer, who profiled the Hilton family in his 2006 book "House of Hilton," has claimed Barron was reportedly embarrassed by the hard-partying ways of his socialite granddaughter and Nicky's sister Paris and believed it sullied the family name. Barron didn't comment on the claim.
The Hilton Foundation shared at the time that it aims "to relieve the suffering, the distressed and the destitute."
"Speaking for the family as well as the foundation, we are all exceedingly proud and grateful for this extraordinary commitment," said Steve Hilton, one of Barron's sons.
Nicky is determined to maintain the family legacy. She was one of many celebrities to participate at BTIG's Charity Day in New York City where she served as a guest stock trader and took calls on the global trading floor to raise funds for two of her beloved charities: Animal Haven and Many Hopes.
Animal Haven provides homes for abandoned cats and dogs, along with behavior intervention to improve chances of adoption. Many Hopes serves to rescue children from poverty and abuse in Kenya.
"For me to raise money for charity, that's so inspiring to me," said Nicky.
As for Paris, she previously told Fox News her priorities have changed and has cut down on partying.
"I know I have a lot of young fans, especially girls who are very impressionable and are growing up," explained the 36-year-old. "I want to be a role model for them, an independent woman, someone they can look up to who works very hard and created her own empire. [I want to] show them that anything is possible if you believe in yourself and your confidence. I love that I could be a great role model for these girls and show that hard work pays off and that they can do it, too."