NFL Player Turned Actor Brian Bosworth Arrested for DUI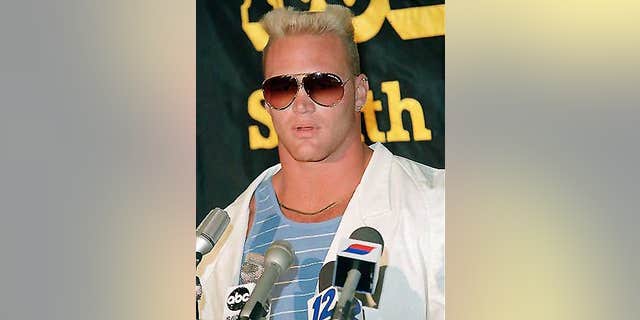 NEWYou can now listen to Fox News articles!
LOS ANGELES – Former NFL player-turned-actor Brian Bosworth has been arrested in Hollywood on suspicion of driving under the influence.
Los Angeles police Sgt. Alex Ortiz says Bosworth was arrested early Friday near the corner of Hollywood and Cahuenga boulevards. Ortiz had no other details about the 43-year-old former athlete's arrest.
He is being held on $5,000 bail.
Bosworth garnered fame as a University of Oklahoma linebacker before retiring three years into a 10-year contract with the Seattle Seahawks due to a shoulder injury.
His movie credits include "Stone Cold," "Virus," "Three Kings" and "The Longest Yard."
A phone message left with Bosworth's agent early Friday was not immediately returned.