NFL draft pick watched by over thirty million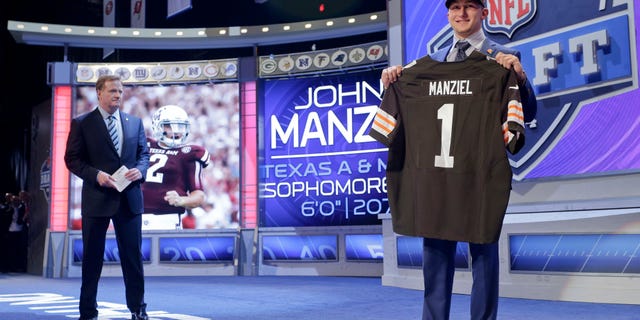 If the NFL needs proof of the popularity of a May draft, it now has 32 million reasons why it worked this year.
First-round coverage of the draft on ESPN and NFL Network drew a combined total viewership of 32 million viewers, based on at least one minute of viewing. That makes it the most-viewed Round 1 ever, according to The Nielsen Company.
The 32 million is up 28 percent over last year's 25.0 million.
"Thank you, fans, for making last night the most watched draft in our history," NFL Commissioner Roger Goodell said at the start of Friday night's second round.
The combined ESPN and NFLN coverage also averaged a record 12.4 million viewers, easily ranking at the top, ahead of the 8.3 million in 2010. It was the most-watched program on cable TV and the second-most watched program on television Thursday night.
Because Radio City Music Hall was not available for the usual late April time slot, the league moved the draft back two weeks. Considering the number of viewers, keeping it in May is a distinct possibility.
League owners would have to approve such a move. Their next meeting is May 19-20 in Atlanta, followed by the fall meeting in October.
Much of the interest Thursday night came from having such college stars as Jadeveon Clowney and Johnny Manziel in the draft. Clowney was the first overall pick by the Houston Texans, but 2012 Heisman Trophy winner Manziel had to wait until the 22nd spot before going to Cleveland.
It was an excruciating wait for Johnny Football, but great theater that clearly kept TV viewers interested.
And when the Texas A&M quarterback final was taken, the draft was nearly three hours old. The audience had been captivated for the entire time.
On digital media platforms, the draft drew more than 14 million visits, an increase of 54 percent from last year.