New York man tried to extort $250G from Paula Deen, feds say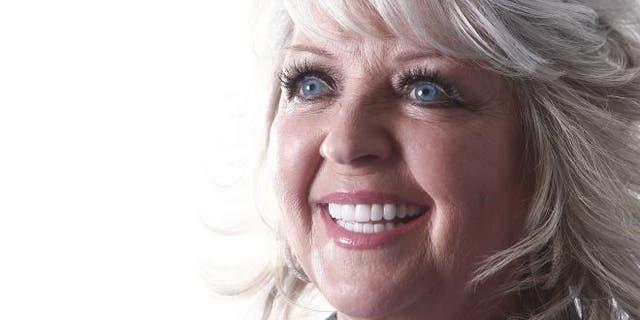 ATLANTA – Authorities on Friday arrested a New York man charged with trying to extort money from embattled celebrity cook Paula Deen in exchange for not going to the news media with "true and damning statements" he said she made.
FBI agents and local sheriff's deputies arrested Thomas George Paculis, 62, of Newfield, N.Y., Friday morning. A criminal complaint filed Wednesday in federal court in Savannah, Ga., charges him with extortion.
The complaint says Paculis was threatening to go to the media with statements made by Deen unless the former Food Network star gave him $250,000. The complaint does not specify what was in the statements Paculis claimed were made by Deen.
Paculis did not immediately respond to an email seeking comment Friday. A call to a phone number for Paculis found in the criminal complaint rang unanswered. He had his initial court appearance Friday in New York and was released on bond, said FBI Special Agent Stephen Emmett in Atlanta. He has been ordered to appear in federal court in Savannah on July 16.
Deen's business deals began falling apart last month after statements she made when she was questioned under oath in May became public. The questioning was part of a civil lawsuit filed last year by Lisa Jackson, a former manager of Uncle Bubba's Seafood and Oyster House, which Deen co-owns with her brother, Bubba Hiers. Jackson says she was sexually harassed and worked in an environment rife with racial slurs and innuendo.
Asked in her deposition if she had ever used the N-word, Deen replied: "Yes, of course." But she also insisted "it's been a very long time."
Paculis wrote an email to Deen's lawyer, Greg Hodges, on June 24, several days after Deen's statements became public, the complaint says. The text of the email is transcribed in the complaint: "I am about to go public with statements refuting your clients statements about using the 'N' word in her business practices at Lady and Son's... The statements are true and damning enough that the case for Jackson will be won on it's merit alone..."
Paculis went on to say "there is a price for such information..." and urges Hodges to contact him by email, the complaint says.
Hodges contacted the FBI to report the email, and the FBI directed him to reply to it. Hodges and Paculis exchanged several emails, and Paculis provided several examples of information that he believed "would damage your client in so many ways that it would sink your ship before it left the dock," the complaint says.
Hodges and Paculis eventually spoke by phone and Paculis said he wanted $250,000 net and didn't want a paper trail, the complaint says. At the direction of the FBI, Hodges negotiated the amount to $200,000. Paculis told Hodges he was house sitting in New York, didn't have a car and didn't know how he was going to collect the money, the complaint says.
FBI agents showed Deen photos of Paculis, and she didn't recognize him or his name.
Paculis also contacted Jackson's lawyer, Matt Billips, on July 1, a few days after he and Hodges had negotiated the price, the complaint says. He wrote in an email that he had pushed Deen's lawyer to the point of giving him money not to go public with his information, the complaint says.
"Now the burning question is...do you want in...I still have the chance to bring this together, but time is slowly running out...I have them hooked, but reeling this sucker in is gonna be hard without help...give me a call..." the email says.