'Chilling Adventures of Sabrina' underage orgy scene on Netflix marks 'troubling trend,' critics say
The popular Netflix series "Chilling Adventures of Sabrina" is marketed to young teenage girls, tied to a family friendly comic franchise and billed as a modern reboot of the harmless "Sabrina, the Teenage Witch," so when viewers were bombarded with a steamy orgy scene featuring underage characters, some parents and critics were shocked.
Kiernan Shipka, who is best known for her role as Sally Draper on the AMC hit "Mad Men," portrays the 16-year-old witch in the young adult series, but the intimate scene in "Sabrina" is about as provocative as anything infamous womanizer Don Draper ever participated in on screen.
The orgy scene – set to Fiona Apple's "Criminal" – appears in the seventh episode of the series and features half-a-dozen scantily clad teens in Sabrina's house. When the 16-year-old namesake character is hesitant to join in, she's mocked for "killing the mood" and told to either "get in, or get out."
The raunchy scene sent viewers scrambling to social media slamming it as "uncomfortable" and inappropriate.
Family Research Council's senior fellow Peter Sprigg told Fox News that "Sabrina" is not suitable for its target audience.
"Taking once-wholesome comic book characters and turning them into sinister and hyper-sexualized TV characters is a troubling trend in itself. The dark, occultish elements in 'Chilling Adventures of Sabrina' provide reason enough for parents to keep their children -- including teens -- far away from this show," Sprigg said. "The show has gone over the top in depicting an actual orgy on screen, and if they think having the teen participants keep their underwear on makes it all right, the writers and producers need to think again. This content is not appropriate for anyone, but especially not for the teen audience it targets."
Netflix and Warner Bros. did not immediately respond to Fox News' request for comment.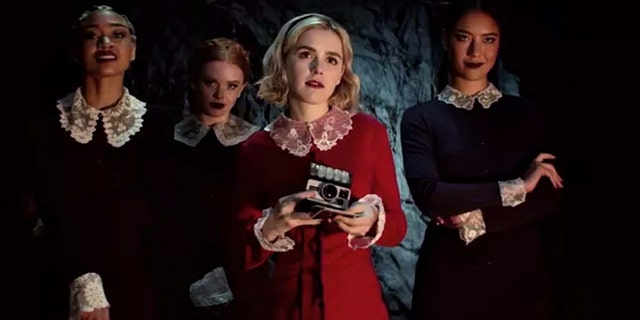 Showrunner Roberto Aguirre-Sacasa's other series, CW's "Riverdale," also features a similarly uncomfortable striptease hot tub scene with characters who are underage. "Sabrina" is billed as a companion series to the CW hit, which has been criticized for similar provocative content. "Riverdale" is also based on an Archie comic, but both of Aguirre-Sacasa's shows have ditched the wholesome family values of the original intellectual property.
A spokesperson for Aguirre-Sacasa did not immediately respond to a request for comment.
"Chilling Adventures of Sabrina" and "Riverdale" are hardly the first two shows to sexualize teens, as The CW's "Gossip Girl," Freeform's "Pretty Little Liars" and a variety of MTV programs are recent examples. Most cases involve adult-age actors playing teens in order to get away with erotic storylines -- with "Sabrina" being no exception. However, some media gurus feel things are getting worse in the modern era of prestige TV.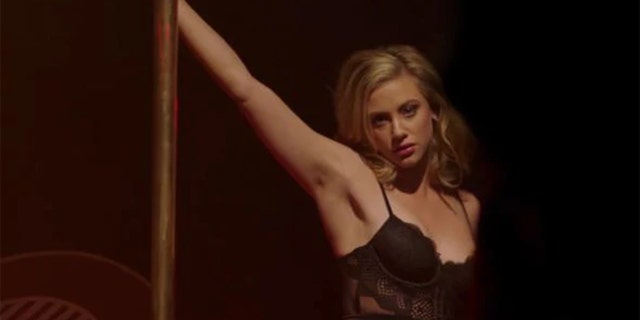 "It's ill-advised for Netflix to go down this road given the climate. With no advertisers to answer to, it seems they'll take the controversy and press it will generate over any kind of subscriber backlash," The Hill's media reporter Joe Concha told Fox News.
Media Research Center Vice president Dan Gainor criticized Netflix as "woke TV," pointing to "Sabrina" as an example of why parents must proceed with caution before allowing children access to the streaming giant.
"This depraved show promotes teen sex and witchcraft. Parents need to know that's what their kids might be watching when they tune in Netflix," Gainor told Fox News.
Commercial artist Troy Riser was among the outspoken critics on social media, sending numerous tweets condemning Netflix for the "orgy scene" and even declaring that "traditional kid-friendly brands such as the Archie Comics universe should not be used to market softcore porn." Riser's children are adults now, but when reached by Fox News he explained that he's concerned for today's youth.
"Packaging adult entertainment in a traditionally family-friendly brand is pretty disturbing stuff," Riser told Fox News. "I'm thinking more about children in general -- young girls in particular -- who would gravitate to a show about 'Sabrina the Teenage Witch,' a show many parents would naturally think would be kid-safe given their own memories of Archie comics and the G-rated Melissa Joan Hart show several years ago."