Netflix fires exec who told Danny Masterson accuser he did not believe rape allegations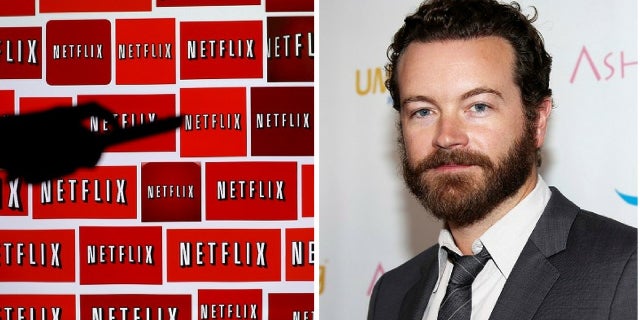 NEWYou can now listen to Fox News articles!
Netflix's director of global kids content, who told one of Danny Masterson's accusers earlier this month that he did not believe the rape allegations against the actor, was fired Monday from the company.
Netflix confirmed to The Hollywood Reporter that Andy Yeatman was "no longer employed at Netflix."
Yeatman was reportedly let go due to the comments he made to one of Masterson's alleged accusers at a children's soccer game on Dec. 4. The woman told the Huffington Post she approached Yeatman at the game in Los Angeles and asked why the streaming giant was not looking into the rape claims against Masterson.
Yeatman told the woman, "We don't believe them [the accusers]."
The woman fired back, "I'm one of them."
DANNY MASTERSON FIRED FROM NETFLIX SERIES AMID RAPE ALLEGATIONS
Netflix confirmed the conversation occurred, but said Yeatman was not aware of what the woman was referencing.
"Mr. Yeatman's comments were careless, uninformed and do not represent the views of the company. Further, he would have no insights into decision making on 'The Ranch.' We are aware of the allegations against Danny Masterson and we are following the current investigation, and will respond if developments occur," Netflix wrote in a statement.
The following day, Netflix announced Masterson was written out of "The Ranch."
"After discussing with the producers, we've decided to write Danny Masterson off of 'The Ranch.' Yesterday was his last day of work, and we'll make new episodes in 2018 without him," Netflix said in a statement. Masterson will still be featured in the second half of Season 2 and parts of the third season that were already filmed.
The video streaming giant was scrutinized for not immediately firing Masterson following the wave of rape allegations. In comparison, Netflix quickly severed ties with "House of Cards" star Kevin Spacey following sexual assault allegations made against him.
NETFLIX EXEC TELLS DANNY MASTERSON ACCUSER COMPANY DOESN'T BELIEVE RAPE CLAIMS AGAINST ACTOR
An online petition on Care 2 calling for Netflix to cancel the show had more than 38,000 supporters.
Four women have come forward to accuse Masterson of sexual misconduct. The Los Angeles Police Department has been investigating rape allegations against Masterson since January, and news of the probe went public in March.
Masterson has denied the allegations and said he was "disappointed in Netflix's decision to write my character off of 'The Ranch.'"