Netflix cancels premiere party for '13 Reasons Why,' citing Texas school shooting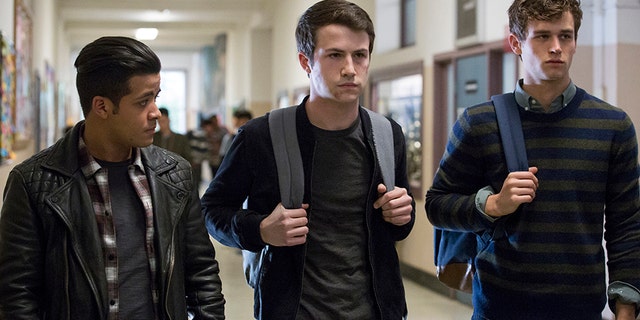 Following Friday's tragic school shooting in Texas that left at least 10 people dead and 10 more injured, Netflix announced that it would be canceling the premiere party for the second season of its original drama "13 Reasons Why."
The popular streaming service made the decision to nix the premiere in West Hollywood just hours before stars of the show were set to appear on a red carpet. Netflix cited the deadly shooting at Santa Fe High School for its reason to cancel.
The storyline of the second season follows the aftermath of a teenager's suicide, including one student's thwarted plans to shoot up a school dance.
The student is heavily armed with a rifle and handguns but talked out of the shooting by a classmate who ultimately helps him escape before police arrive.
Netflix did not immediately return Fox News' request for comment.
FAMILIES BLAME '13 REASONS WHY' FOR 2 TEENS' SUICIDES
Despite canceling the premiere party and red carpet event, the entire second season is now available on Netflix.
Series producer Selena Gomez took to Twitter Friday evening to share her thoughts on the Texas shooting.
The series received harsh criticism following its first season after critics said the show glamorized suicide.
Last year two California families blamed the show for the deaths of their daughters claiming it acted as a trigger for the depressed teens.
Netflix agreed to add content warnings to the original series in response to demands made by mental health advocates.
An official website for the series also has a content warning.
"This show is rated MA for mature audiences, it covers many issues including depression, sexual assault and suicide," the warning reads. "If you are struggling, this series may not be right for you or you may want to watch it with a trusted adult."
The website includes resources for those who may be battling depression, included a crisis text line and the National Suicide Prevention Lifeline.
The Associated Press contributed to this report.