NBC's Savannah Guthrie slammed for 'disrespectful' interview of sex harassment accuser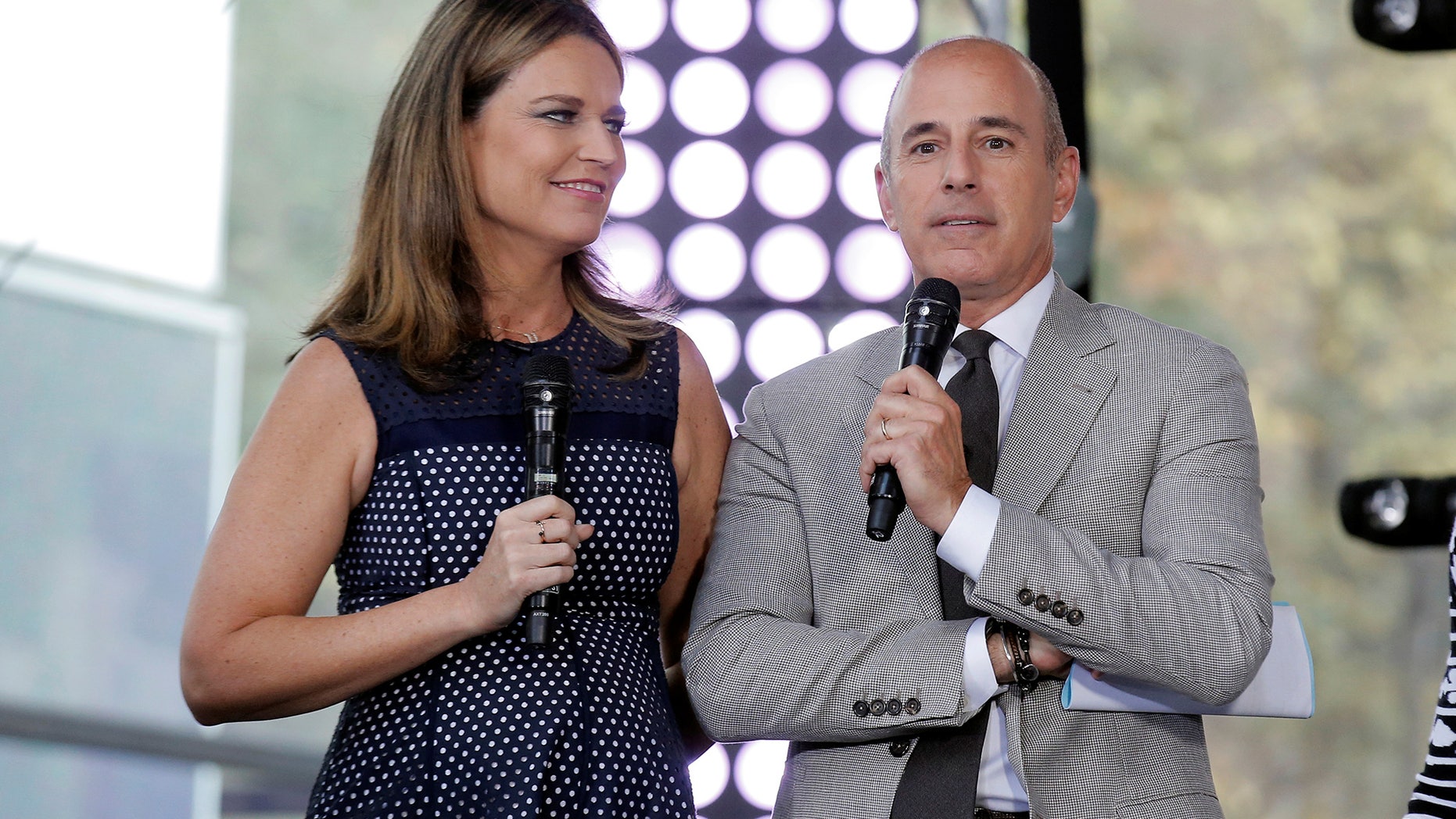 NBC's "Today" show co-host Savannah Guthrie is being labeled a hypocrite over the way she handled an interview Thursday with one of Rep. John Conyers' accusers on the heels of her friend, disgraced co-anchor Matt Lauer, getting fired for inappropriate sexual behavior.
Guthrie sat down with Marion Brown, who said she was fired for refusing to go along with Conyers' repeated sexual advances after 11 years of working with the powerful Michigan congressman. Brown told a detailed story of being sexually harassed by Conyers in a hotel room in 2005 and said that because she "didn't want to lose" her job, she simply froze after he propositioned her. When Brown described a similar incident that occurred five years later, Guthrie kicked off a line of questioning that shocked many viewers, considering the recent Lauer revelations.
The "Today" star asked, "Did you ever tell any of your superiors?"
That question is ironic coming from Guthrie since Variety reported on Wednesday that "several women" complained to NBC News superiors about Lauer's lewd behavior but were ignored.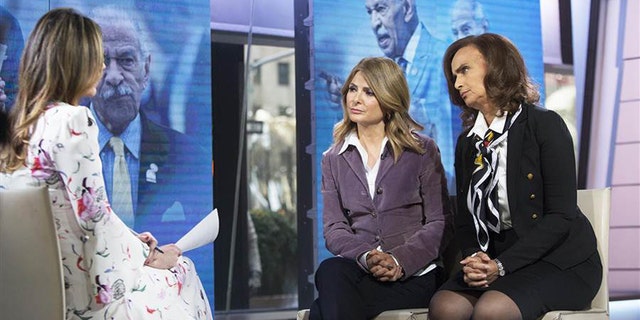 Guthrie then said, "I know there will be people watching who say, 'But you worked for him for 11 years... why didn't you go? Why did you stay?'"
Perhaps some of Guthrie's NBC News colleagues could help shed some light on that question, as Variety also reported that a "current NBC employee" was mistreated by the disgraced newsman "for several months."
Accusations of hypocrisy regarding women have dogged Guthrie for years. Guthrie got her big break in 2012 when she stepped in for Ann Curry, who was fired from "Today" after a long, well-documented period of bullying by Lauer and the "Today" show's largely male management. A 2013 story in New York Times Magazine described Curry's time at "Today" as "professional torture" and detailed that Guthrie's predecessor complained to friends that male co-workers were intentionally mean to her and compared her to "Big Bird" simply because she wore a yellow dress. Today executives reportedly referred to the plot to remove Curry as "Operation Bambi."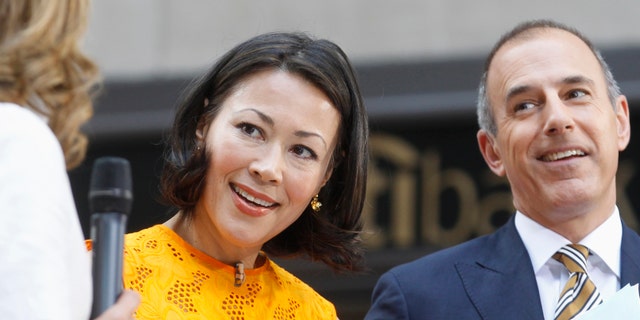 During Curry's brief co-anchorship, Lauer reportedly told a colleague, "I can't believe I am sitting next to this woman."
Curry's emotional on-air goodbye became an infamous sore spot for the prestigious "Today" franchise, especially when Lauer sought to kiss her on the cheek on air, and Curry cringed away. The debacle sorely upset "Today" fans. Guthrie, who'd been a reporter at "Today" and "Nightly News" for years prior to her ascension, never publically defended Curry or challenged NBC about Curry's treatment, despite numerous publicity interviews she conducted to mark her ascension.
But just yesterday, Guthrie expressed sadness that her "dear friend" Matt Lauer was outed as a sexual predator.
"This is a sad morning here at 'Today' and at NBC News," Guthrie said before explaining Lauer's ousting to viewers on Wednesday. "All we can say is that we are heartbroken. I'm heartbroken for Matt. He is my dear, dear friend and my partner and he is beloved by many, many people here."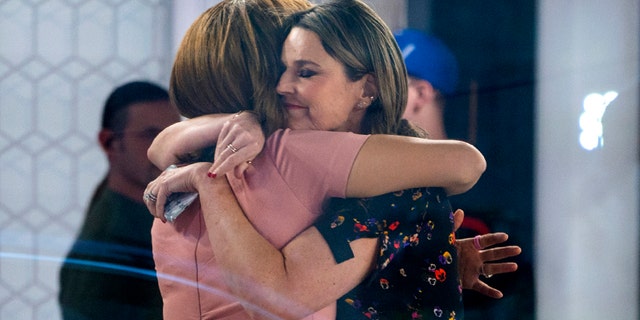 In her public comments, Guthrie said she was also "heartbroken for the brave colleague who came forward to tell her story," but failed to address how she'd worked side by side with Lauer for years, traveled the world with him, yet apparently never noticed anything untoward. Guthrie was working with Lauer in Sochi, Russia, when he allegedly started the inappropriate relationship with an NBC intern – according to The New York Times – that three years later would cost him his career.
In fact, for her five years as a "Today" co-host, Guthrie sought hard not to repeat Curry's mistakes, eagerly assuming a subordinate role as Lauer's junior partner and never challenging him on air -- or off.
"She knew how to survive him," said an industry insider. "Let him do everything he wants, and never, never challenge him and never try to be your own person."
But Guthrie's studied sycophancy has come at a price, the insider said: "She has not established any public personality or persona and despite five years in the chair, no one knows who she is."
After Guthrie's ill-timed interview with the Conyers accuser on Thursday, many "Today" viewers took to social media to express their feelings. One user responded directly to a tweet from Guthrie promoting the interview and wrote, "Will she take the same tone with the Lauer accusers? I think not!"
One user replied, "Her bitterness is quite apparent... and disturbing... Very unprofessional," while another wrote, "This interview is painful and disrespectful to the victim. Feels like she is talking to the Matt accuser."
Acclaimed journalist-turned-mogul Porter Bibb isn't sure if Guthrie's interview was hypocritical or unethical, but feels "it was certainly calculated" to "divert attention" from the Lauer issues.
"The real question for both Lauer and NBC is whether he accepts Megyn Kelly's invitation to face his accusers on her show," Bibb told Fox News after Kelly extended the invite on Thursday's show.