NBC's Lester Holt slammed for 'cotton candy' North Korea coverage on 'cushy' trip to cruel dictatorship
NBC's Lester Holt is under fire for his "cushy" coverage of North Korea, despite the regime's long record of cruelty, murder and oppression.
The star journalist traveled to the Hermit Kingdom weeks before the Peacock Network will cover the 2018 Winter Olympics in PyeongChang, South Korea, and viewers slammed his coverage as being sycophantic, decidedly uncritical and feeding "propaganda."
Holt was criticized in particular for saying he was treated "with respect" by the regime, where he reported from a ski slope as seemingly happy North Koreans were enjoying a wintry day. Viewers said the ski scene appeared to have been staged by the North Koreans, who are notorious for keeping visiting journalists on closely guarded, highly choreographed tours and not allowing interviews with high ranking government officials.
Lester Holt enjoying his cushy trip through North Korea as if it isn't all staged. Will the NBC crew get to see the concentration camps held in NK and the starving orphans that walk through their streets? Maybe they can give us a live feed of Conan's Haiti trip in the meantime. https://t.co/jrMPGtm13v

— Abdi Rage Mohamed 👓 (@abdiragemohamed) January 23, 2018
@nbc @NBCNews By reporting from 🇰🇵 u r colluding with a country that has threatened to nuke the 🇺🇸. By being there, u give them the appearance of normalcy & cover to continue developing nuke to use against 🇺🇸https://t.co/YNWzl7gszb via @NBCNightlyNews

— Jay Braun (@JayBraun9) January 20, 2018
Lester Holt is now acting as a propagandist for North Korea.https://t.co/ZzNYkoNVtC

— Stefan Molyneux (@StefanMolyneux) January 23, 2018
It's super weird to watch Lester Holt sugar coat North Korea in an obvious effort not to piss off the minders and get himself detained. I wonder what he'll say when he comes back?

— Laury Pflaum (@Pflaumster) January 22, 2018
Lester Holt gives us Cotton Candy reports from NOKO wo regard to the torture of Otto Warmbeir and others. What a total outrage!

— David Dodd (@ValricoDodd) January 23, 2018
NBC News did not immediately respond to requests for comment regarding Holt's reporting.
Holt's highly criticized trip was overseen by embattled NBC News President Noah Oppenheim, who traveled with Holt to North Korea, a highly unusual trip for a news president. Oppenheim also traveled in June 2017 to Moscow with Megyn Kelly to produce her much-panned interview with Vladimir Putin where, like Holt, she was also accused of going soft on a dictator.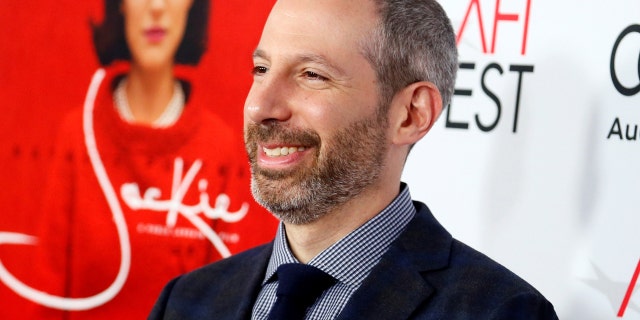 NBC News insiders told Fox News that Oppenheim was "hiding" in North Korea while controversy rages back home over Kelly's shock denunciation of Jane Fonda, which the insiders say Oppenheim and his boss, Andy Lack, knew about in advance but declined to intervene.
"He has absolutely no reason to be there," one insider said of Oppenheim's North Korea trip.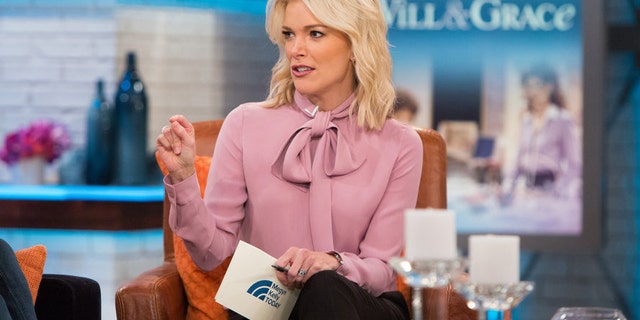 NBC has paid nearly $1 billion for U.S. broadcast rights to the South Korea-hosted Winter Olympics next month, and the network — famous for presenting a relentlessly cheery view of the games — has been criticized in the past for whitewashing controversies from host countries and regions.
In 2008, NBC was slammed for treating China's human rights record with kid gloves during the Beijing Olympics, and even went so far as to change the name of Italian city Turin, host of the 2006 Olympics, to "Torino" because, it was reportedly more exotic sounding. Ahead of the upcoming Winter Olympics, Pyeongchang began going by the spelling PyeongChang -- with a capital C -- to avoid association with North Korea's capital of Pyongyang.
"Holt is doing NBC's business making everything seem hunky dory over on the Korean Peninsula," said an NBC insider who asked not to be named, adding that NBC executives are nervous that the games' troubled location will dampen audience enthusiasm next month.
Perhaps in a nod to Holt's bad reviews, Holt and his team are now returning to the U.S., despite NBC having announced on Monday that Holt would be anchoring Tuesday's broadcast "live from Seoul."
NBC insiders also told Fox News that they believe Oppenheim has been recalled to headquarters to deal with the fallout from the Jane Fonda contretemps. NBC did not respond to immediate requests for comment on the reasons for the early return.
Fox News' Brian Flood contributed to this report.