NBC News suddenly all-in on Harvey Weinstein coverage after passing on chance to initially expose mogul
NEWYou can now listen to Fox News articles!
NBC News famously passed on Ronan Farrow's reporting that helped expose disgraced Hollywood heavy hitter Harvey Weinstein. But on Friday the network was all-in when Weinstein was charged with rape, criminal sex act, sex abuse and sexual misconduct.
NBC's "Today" show reporter Craig Melvin was live from the scene when Weinstein surrendered to the New York City Police Department on Friday, and MSNBC's "Morning Joe" spent several segments on the story and aired the perp walk live.
NBC even interrupted regular programming with a breaking news alert at 10 a.m. ET as Weinstein was arraigned. MSNBC also aired Weinstein's arraignment live, complete with several legal experts to break down the details and spent much of the morning on the story.
NBC News' official Twitter account sent numerous Weinstein-related messages on Friday, as did the account of its cable news sister. MSNBC host Stephanie Ruhle took to Twitter to mock "Hollywood insiders" who told reporters that the Weinstein allegations were a non-story.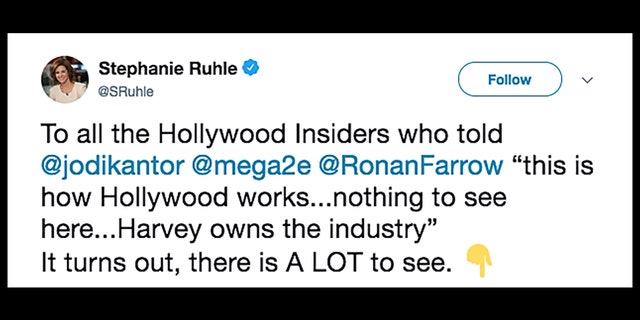 "It turns out, there is A LOT to see," she wrote.
It wasn't only "Hollywood insiders" who downplayed the story, it was also Ruhle's bosses at NBC News.
The Peacock Network claimed that Farrow's story, as they'd seen it, did not meet their editorial standards. Farrow took his reporting to the New Yorker, where it won a Pulitzer Prize and helped spark the #MeToo movement. Farrow has said he will explain his side of the story regarding why NBC wouldn't publish his reporting in an upcoming book.
In various media appearances to promote his Weinstein reporting, Farrow took a series of jabs at NBC News for refusing to air his Weinstein reporting, implying that NBC News leadership had maintained a "veil of silence." Last year, HuffPost reported that "NBC tried to put a stop" to an interview with a woman accusing Weinstein of rape so Farrow "wound up paying out of his own pocket for a camera crew to film an interview."
One of the Weinstein accusers who spoke with Farrow – actress Rose McGowan – appeared on NBC's "Megyn Kelly Today."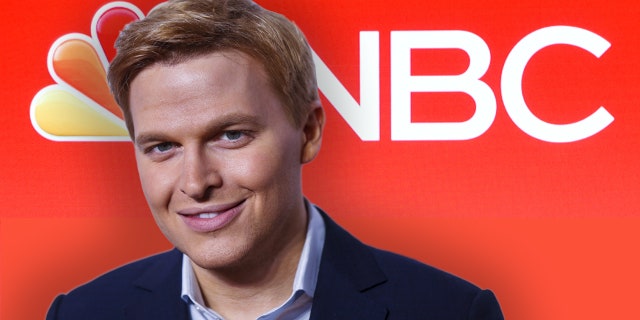 "We got you," McGowan said of Weinstein to Kelly before discussing people who enabled Weinstein.
Another Weinstein accuser, actress Asia Argento, recently condemned NBC News for shutting down Farrow's reporting.
"Note to @NBCNews: perhaps you should be investigating why NBC news shut down @RonanFarrow's story, in spite of overwhelming evidence," Argento tweeted Monday.
Observers have pondered whether NBC executives' reluctance to expose Weinstein was linked to what Vanity Fair once called a "glass houses" problem. The network fired its biggest star, Matt Lauer, for sexual misconduct shortly after Weinstein was exposed. NBC has since come under fire for refusing to hire an independent, white-shoe law firm to investigate who knew about Lauer's behavior.
Instead, the Lauer review was headed by NBCUniversal General Counsel Kim Harris who eventually declared network executives were completely oblivious to Lauer's pervy past. The results of the NBC review were mocked by media watchdogs and NBC employees alike, while former NBC News star Ann Curry declared she did not participate despite expressing publicly to the Washington Post that she had complained to senior NBC News executives about Lauer's behavior.
Farrow's upcoming book, called, "Catch and Kill," is expected to create a whole new batch of negative headlines for NBC News.
"Doubting my ability is not what happened at NBC," Farrow recently tweeted.