NBC News slammed in new exposé as 'boys' club' that knew about Matt Lauer allegations
NBC is finding itself again under a harsh spotlight, with a recent exposé painting the Peacock Network as a "boys' club" that ignored a culture of sexual misconduct with a focus on disgraced "Today" anchor Matt Lauer.

Former NBC News host Lauer, who was fired last year over sexual misconduct allegations at the height of the #MeToo movement, is at the center of an expose in the September 2018 issue of Esquire.
Citing a senior NBC source, Esquire wrote that several staffers confronted Lauer weeks before he was fired by NBC because news organizations were looking into his behavior.
"We sat down with him, looked him in the eye, and said, 'Is there anything you can think of that even you don't consider to be harassment that might fall into this category?' And every one of those times he said there's nothing. On a couple of those occasions, he said, 'I've been racking my brain.' Those were his words," the NBC source told Esquire.
Media critic Ken Auletta told Esquire that NBC wasn't as blindsided as it claims.
"People know," Auletta told the magazine. "People [inside the network] know a lot more than people outside do and gossip a lot more and resent a lot more (a) because they think it's wrong or (b) because they're jealous or (c) because how the f--- is this guy getting away with it?"
A different NBC News staffer, who reportedly still works on the digital team, told Esquire that "all [NBC executives] cared about" was removing Lauer from all promotion materials and digital content immediately once the star was fired.
Former "Today" assistant Addie Zinone has spoken publicly about her affair with Lauer. She told Esquire that NBC executives "had to have known something," pointing to behavior by a specific "Today" producer that made it appear obvious that Lauer's behavior wasn't exactly shocking at the Peacock Network.
Esquire pointed to a variety of public incidents that further demonstrate that Lauer's behavior was well known at NBC, such as infamous comments made during a 2008 Friars Club roast of the former "Today" star, comments made by Katie Couric on an episode of Andy Cohen's "Watch What Happens Live" and even old video of Lauer telling Meredith Vieira to "keep bending over… it's a nice view."
"Sources at the network say that NBC News had long operated as a kind of boys' club in which such peccadilloes and intraoffice flings were swept under the rug," Esquire's David Usborne wrote.
Usborne noted that many of "the same NBC executives who'd professed shock at Lauer's behavior" were in attendance at the Friars Club roast which left little doubt that Lauer's colleagues knew NBC's biggest star had a troubled marriage and a wandering eye.
"Sources at the network say that NBC News had long operated as a kind of boys' club in which such peccadilloes and intraoffice flings were swept under the rug."
After an internal review, NBC declared earlier this year that NBC News management was completely oblivious to Lauer's pervy past. The controversial review was conducted by in-house counsel despite calls for an independent investigation. The findings directly contradict a recent Washington Post bombshell that Ann Curry complained to two senior managers about Lauer's behavior.
In contrast, CBS announced on Wednesday that its investigation into similar claims would be led by some high-powered attorneys -- Nancy Kestenbaum of Covington & Burling, and Mary Jo White of Debevoise & Plimpton.
NBC has been long slammed for keeping its review in-house, and women's-rights group UltraViolet's campaigns chief Karin Roland was critical of the decision in remarks to Esquire.
"An internal investigation of NBC investigating themselves, their own management and work culture is a sham, a classic case of a fox guarding a henhouse. It needs an external, not internal, investigation. They need to investigate not just Lauer but the management and the culture that allowed that to continue," Roland said.
Usborne explained "that had started to change" under female executives Patricia Fili-Krushel and Deborah Turness; however, the women had short stints atop NBC News and were replaced by the high-powered chairman Andy Lack and his top deputy, Noah Oppenheim.
Lack and Oppenheim have since overseen a series of public relations debacles related to various forms of sexual misconduct. NBC News famously passed on Ronan Farrow's reporting on movie mogul Harvey Weinstein that won the coveted Pulitzer Prize for helping spark the #MeToo movement. NBC claimed Farrow's work wasn't fit to print, but the celebrity scion has said that isn't true and plans to reveal his side of the story in an upcoming book.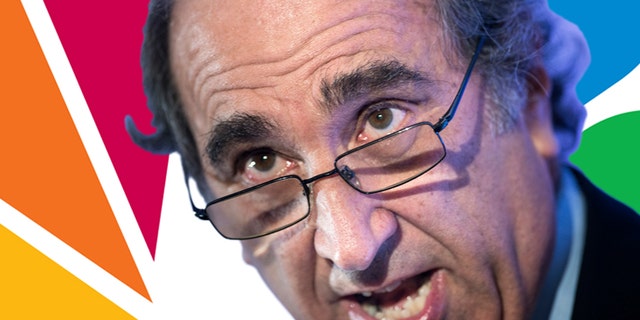 Usborne asked, "Even if Farrow did have more work to do, as NBC maintains, why abandon all the investment already made and allow a competing news organization to benefit?"
Usborne's piece in Esquire also points out that "NBC was the only network not to even mention" a Weinstein-related bombshell including actress Ashley Judd being named a victim on its evening newscast.
Network producers told Esquire they were never instructed by executives how to cover Weinstein, pointing to victims appearing on the network days later.
"Yet none of that explains why the network, unlike its competitors, failed to fully cover the scandal in the hours after it broke," Usborne wrote.
In addition to the Lauer scandal and the network passing on Farrow's Weinstein expose, NBC News was also criticized for sitting on the "Access Hollywood" tape of Donald Trump making lewd comments about women.
NBC News did not respond when asked for comment on the Esquire feature.