Natalie Morales heading West to host 'Access Hollywood,' but keeps a role in 'Today'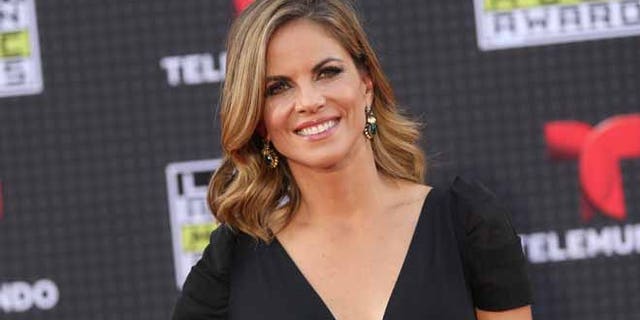 NEW YORK – Natalie Morales is heading to Los Angeles after picking up a new gig as host of the entertainment show "Access Hollywood." But fans of NBC's "Today" should not fret — she is not leaving the New York-based morning show.
Morales, 43, will remain as news anchor, but will begin reporting on stories focused on the West Coast.
Noah Oppenheim, NBC News senior vice president in charge of the "Today" show, explained in a memo to staff that Morales will continue to play a "prominent role" in the show.
"As you all know, Natalie has already been spending a lot of time in California, reporting live from special events like the Oscars, Golden Globes and Latin American Music Awards, conducting celebrity interviews and set visits, and spearheading two big series spotlighting women who are leaders in Silicon Valley and Hollywood," he wrote, according to USA Today.
"With our show's increasing focus on West Coast stories, it became clear to me that having a permanent anchor presence in L.A. would be of enormous value," he added.
Morales joined "Today" in 2006, first as a national correspondent before becoming a co-host of the morning program's third hour, which begins at 9 a.m. ET.
NBC said Wednesday it hasn't been determined whether she will continue to host the third hour from California or if that role will go to someone else.
The news of Morales moving to Los Angeles follows reports that "Access Hollywood Live" host Billy Bush is set to join "Today" show. According to the Hollywood Reporter, NBC will announce Bush's new gig during its annual upfront presentation May 16 at New York's Radio City Music Hall.
Like us on Facebook
Follow us on Twitter & Instagram