Natalie Morales could be next departure from NBC's 'Today,' sources say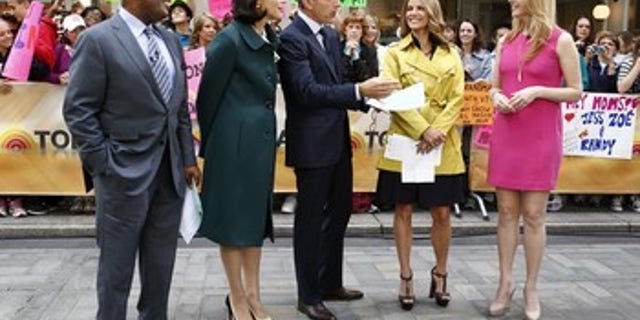 Could "Today" veteran and news reader Natalie Morales be the next to leave the NBC morning show?
Sources said "Today" will announce the long-rumored departure of its cohost Ann Curry by the end of the week and that the show's third-hour cohost Savannah Guthrie is the front-runner to replace her.
The network's Hoda Kotb was also reported to be in line to take the reins.
But, either way, sources said that Morales could be next out the door. "If Natalie's passed over for the job, she's going to leave next," a source said.
Morales has been with "Today" since 2006 and was mentioned as a possible replacement for Meredith Vieira when Vieira stepped down from her coanchor post last year.
"This will be the second time [Natalie] has been passed over for the top job. And she's not happy," a source said.
A NBC Universal rep had no comment on Curry or her replacement but said the talk about Morales being disgruntled is "totally untrue."
A different source added, "Natalie couldn't be happier in her current role."
Curry, meanwhile, is expected to leave "Today" imminently, after a year on the job.
Sources said NBC suits are currently locked in meetings around the clock to finalize Curry's exit. The network has been negotiating with her over a severance package from her $10 million a year contract.