Monica Lewinsky praises Jay-Z for addressing infidelity rumors in album '4:44'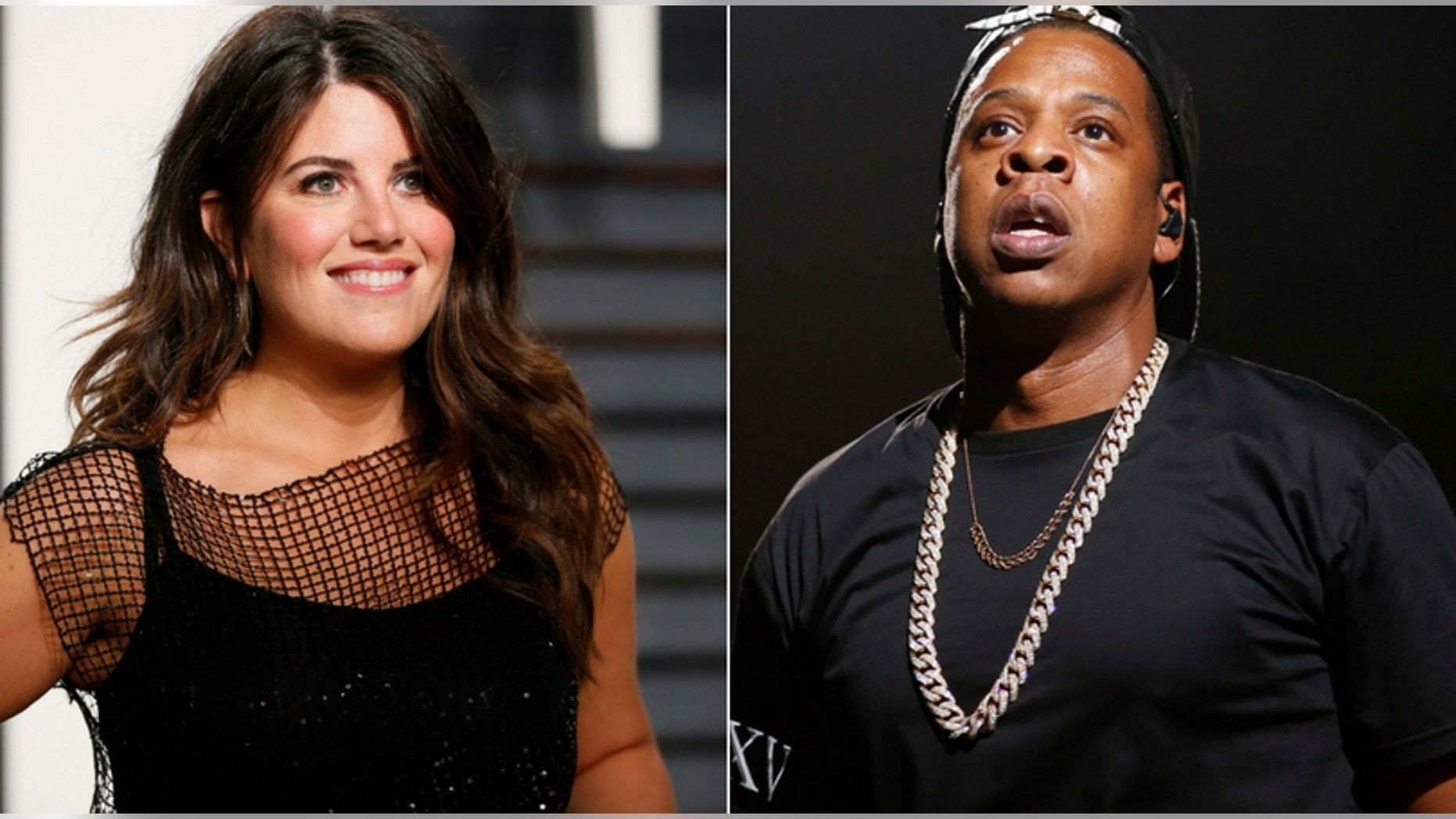 Monica Lewinsky is weighing in on Jay-Z's new album "4:44."
Lewinsky, who was involved in her own infidelity scandal with former President Bill Clinton, praised the rapper for addressing cheating allegations in her Vanity Fair op-ed piece titled "Jay-Z, Prince Harry, Brad Pitt, and the New Frontiers of Male Vulnerability."
"Jay-Z had a choice," Lewinsky wrote in the article published on Wednesday. "Having been called out publicly by his wife (Beyoncé) in her fierce 2016 album and video, 'Lemonade,' Jay-Z knew that his fans wouldn't have blinked if his next album skimmed past the allegations. That's not uncommon for men to do."
JAY-Z ON RELATIONSHIP WITH BEYONCE: IT 'WASN'T TOTALLY BUILT ON THE 100% TRUTH'
But Jay-Z spoke about the subject directly, spilling details about the infamous elevator fight with Beyoncé's sister, Solange Knowles, and how his relationship with Beyoncé "wasn't totally built on the 100 percent truth." Lewinsky said the rapper revealing details of his marriage generates a conversation for others.
"It's not as if we hadn't seen Beyoncé and Jay-Z out in the world together since then — not to mention, welcoming their twins to planet Earth. Jay-Z could have ignored it all. But, instead, he chose a path of candor that will move the conversation forward and help others," Lewinksy wrote.
The former White House intern said she believes the rapper's show of vulnerability is a shift away from the traditional view of men's "masculinity."
"It is a refreshing and bracing antidote to see male icons convey vulnerability in an age when Washington's new power elite and our coarsening culture are busy projecting an outmoded caricature of manhood, 24/7," she said.
Along with his album, Jay-Z released a mini-documentary titled "Footnotes for '4:44'" that divulged more about his relationship with Beyoncé and the long-time infidelity rumors that have plagued the power couple.
JAY Z WRITES THOUGHT-PROVOKING ARTICLE ON 'EXPLOITATIVE' PRISON BAIL INDUSTRY FOR FATHER'S DAY
"This is my real life. I just ran into this place and we built this big, beautiful mansion of a relationship that wasn't totally built on the 100 percent truth and it starts cracking," Jay-Z said in the video about his high-profile marriage. "Things start happening that the public can see."
"Then we had to get to a point of, 'Okay, tear this down and let's start from the beginning'…It's the hardest thing I've ever done," he added.
Jay-Z also revealed his fight to keep his marriage alive and how the birth of his daughter Blue Ivy, and the twins, Sir and Rumi, changed his life.