Mohamed Hadid's reality star fiancé won't talk about the rape allegations against him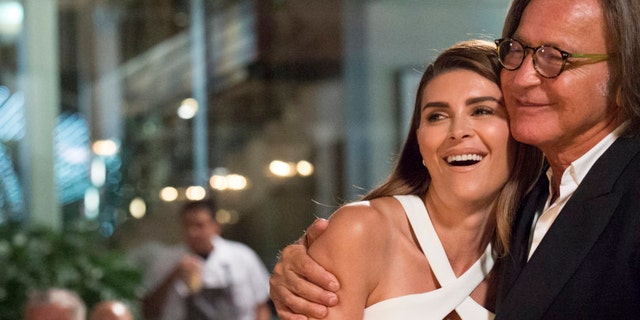 NEWYou can now listen to Fox News articles!
Shiva Safai isn't interested in addressing the sexual assault accusations made against her fiancé, Mohamed Hadid, by another woman.
"Honestly I really don't want to talk about it," the "Second Wives Club" star, 37, said on SiriusXM's "Conversations with Maria Menounos" on Thursday. "I've decided to really just focus on myself and great things that are coming ahead."
The 69-year-old Hadid, father to fashion It girls Gigi and Bella, has been accused of rape by model Miranda Vee.
Vee came forward with her claim after fellow model Kate Upton accused Guess co-founder Paul Marciano of sexual misconduct last week.
"Thank you @kateupton it is time people like @paulmarciano & @mohamedhadid get exposed for who they really are! I met with paul at his @guess headquarters that is actually a apartment where he sexually harassed me & after that passed me on to his friend [Mohamed] who was going to meet me for 'coffee,'" she captioned a screenshot of Upton's Instagram post.
"I thought it was a professional meeting but It was just me, him & champagne where he date raped me in a apartment," she continued."All to get a test shoot for guess. LAST year when I [tried] to speak out about it they found out & made me sign a NON-disclosure agreement & I only agreed to sign because paul threatened me & said he would get me disappeared if I ever say anything. #TIMESUP Why should we have to stay quiet because they have the power? #METOO."
Hadid has since denied the accusations to TMZ, and is looking into filing a defamation suit against Vee.
"When we met it was not a date and not once did I touch her," he said, adding that her story was "outrageous" and "totally untrue."
Hadid and Safai have been engaged since 2014.
This article originally appeared in the New York Post