Model turned MMA fighter Paige VanZant never saw career coming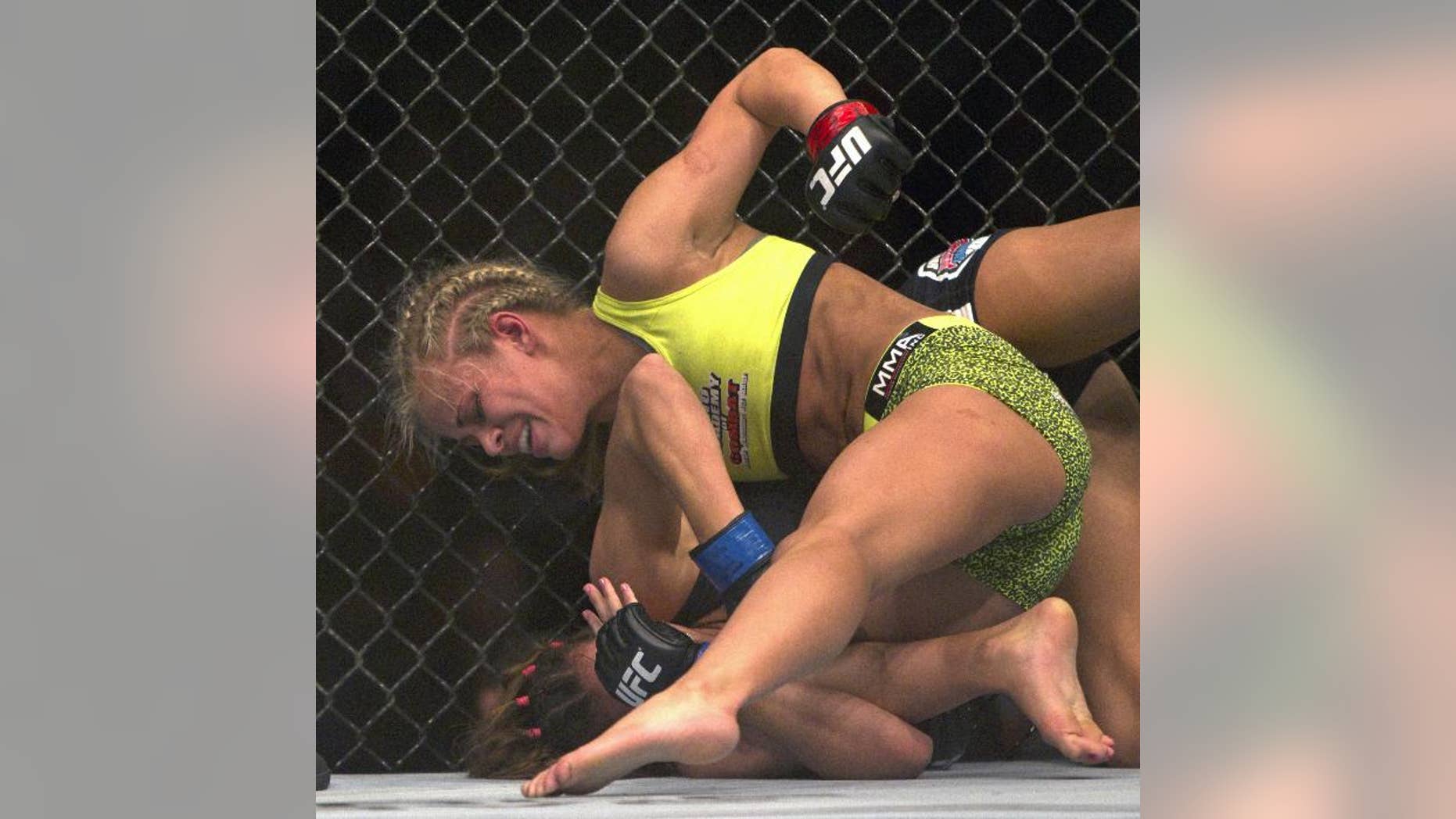 Paige VanZant's MMA career has moved at the type of ambitious, breakneck speed that one might assume came as the result of careful planning and plotting.
Not so, says the 20-year-old former model who won her UFC debut Saturday, beating Kailin Curran (3-0) with a third-round TKO. VanZant and Curran, who also was making her UFC debut, earned Fight of the Night honors and a $50,000 bonus.
"Oh gosh, this wasn't the plan at all, at first," a chuckling VanZant acknowledged to FOXSports.com before the fight.
"When I started training to fight, it was more out of boredom than anything. I was looking for more things to do. I started with boxing, and my coaches told me I had a lot of potential (in MMA), and that I should consider making it a career. I was like, 'Whatever.'
"I was just 15 at the time, and I never imagined something like that. When I turned 18, they asked if I would take a fight and I said, 'Yeah.' I won it and all of the sudden, there was all this interest and all these opportunities. I had just one amateur fight, then my coach got a call for a pro fight for me. I thought about it and said, 'If I'd fight anyway, I might as well get paid for it.'"
Before she knew it, VanZant (3-1) was fighting some of the best women in the world at her weight class, 115 pounds.
"Things kind of fell into place," she said. "I didn't have to worry about the next fight or next thing."