Mister Rogers depicted on new honorary postage stamp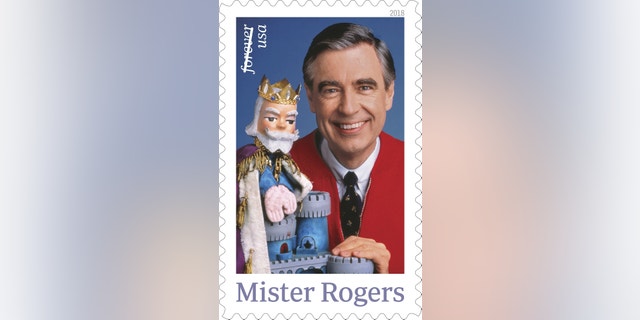 The U.S. Postal Service released a stamp honoring Mister Rogers on Friday, the beloved children's TV host whose show spanned decades.
The stamp, revealed during a ceremony at the studio in Pittsburgh where "Mister Roger's Neighborhood" was filmed, depicts Fred Rogers in his standard cardigan along with his puppet from the show, King Friday.
The PBS show spanned generations of children and aired between 1968 and 2001. Rogers died at age 74 in 2003.
'BIG BANG THEORY' STAR JIM PARSONS OPENS UP ABOUT BEING ON SET WITH STEPHEN HAWKING
Roger's widow, Joanne, attended the event and said it was "love at first sight" when she saw the stamp.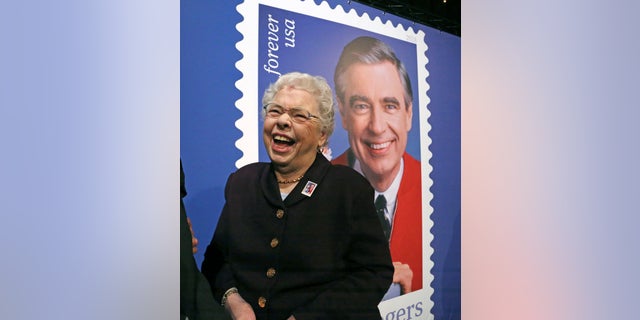 "I thought it was so beautiful. I think it is so festive," she said.
David Newell, who played Mr. McFeely, the deliveryman on "Mister Rogers' Neighborhood," was also in attendance.
Also inscribed on the stamp are the words "Forever USA," which Postmaster General Megan Brennan said were the Postal Service's "way of saying Mr. Rogers represents the best of America and will do so always."
"He shaped generations with his kindness and compassion," she said.
MICHAEL VICK FINDS NEW WAY TO EARN EXTRA CASH AFTER 'ATLANTA' CAMEO
Paul Siefken, president and CEO of the Fred Rogers Company, said he couldn't think of "a better tribute to Fred and his legacy."
Actor Tom Hanks is set to portray Rogers in an upcoming movie titled "You Are My Friend," Variety reported in January. The film will reportedly depict the relationship between Rogers and Tom Junod, a journalist who was tasked with writing a story about the TV host.
The Associated Press contributed to this report.