Miguel Rodarte & Gerardo Taracena Bring the Comedy to "Saving Private Perez"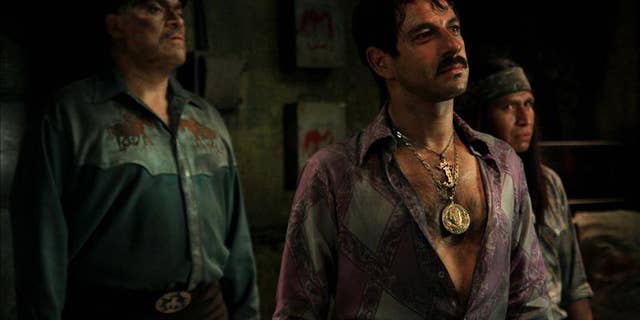 Mexican actors Miguel Rodarte and Gerardao Taracena bring a comedic twist to a cinematic classic in "Saving Private Perez," the story of Mexico's most powerful man— Julian Perez.
The film, which is a play on "Saving Private Ryan," shows Perez − a criminal and drug lord − as he ventures to Iraq to save his kid brother, a U.S. Army private. The underlying mission for Perez is to get his mother's forgiveness for living the risky life he's had.
The film opens in theatres nationwide on Friday.
Although the flick hits on serious issues like drugs and war, Rodarte and Taracena say it will leave the audience in stitches.
"It's a great film with pure comedy," says Rodarte. "We feel very proud with the production team."
Taracena, too, says he's happy to bring such a "risky" movie to the states. Moreover, viewers will see him much heavier than he is in real life.
"I had to gain 20 pounds to play my role," Taracena said, chuckling. "But, in two months I was able to lose the weight again."
Rodarte, meanwhile, says he hopes the film will have a "global effect" on non-Latino audiences.
"This will change the way people see Mexicans," said Rodarte. "It's a movie that goes against all odds. They will get what they want."
You can reach Alexandra Gratereaux at: Alexandra.Gratereaux@foxnewslatino.com or via Twitter: @GalexLatino
Follow us on twitter.com/foxnewslatino
Like us at facebook.com/foxnewslatino