'Mighty Ducks' star Shaun Weiss arrested for public intoxication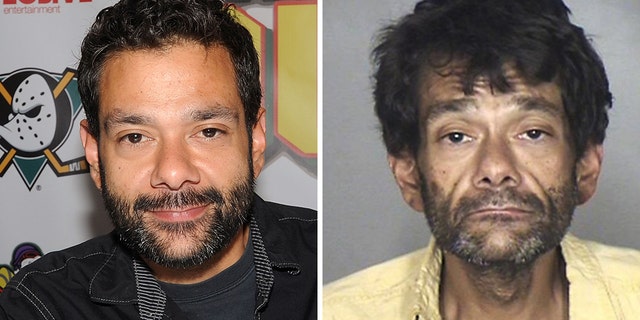 "Mighty Ducks" star Shaun Weiss was arrested for public intoxication over the weekend, Fox News can confirm.
According to a statement released by the Oroville Public Safety Department on Monday, Weiss, 39, "was arrested for being under the influence of drugs" at about 12:47 a.m. on Saturday, August 4 in Oroville, Calif.
"He was transported and booked into the Butte County Jail," the statement continued. "He was arrested for intoxication only and no further criminal proceedings are desired at this time."
A representative for Weiss did not immediately respond to Fox News' request for comment.
In July 2017, the actor, who got his first taste of fame playing goalie Goldberg in the "Mighty Ducks" franchise, was sentenced to spend 150 days in a Los Angeles County jail.
Weiss' manager previously confirmed the news to Page Six, saying that the "Ducks" star's sentence already began, and he remained optimistic about his life after he serves his jail time.
"Hopefully when he gets out, he will go to rehab so he can stay sober," the former child star's rep said at the time.
According to TMZ, Weiss was arrested for stealing $151 in merchandise from Fry's Electronics earlier in July. Two days after his arrest, he reportedly pled no contest to petty theft, and was issued the 150-day sentence. It was the actor's second petty theft offense.
In addition to the "Mighty Ducks" franchise, which lasted three movies, Weiss previously was featured in "Heavyweights," "Freaks and Geeks," "The King of Queens" and "The Tony Danza Show."
Fox News' Tyler McCarthy contributed to this report.