Mexico Arrests Knights Templar Drug Boss; Cracks Down On Cops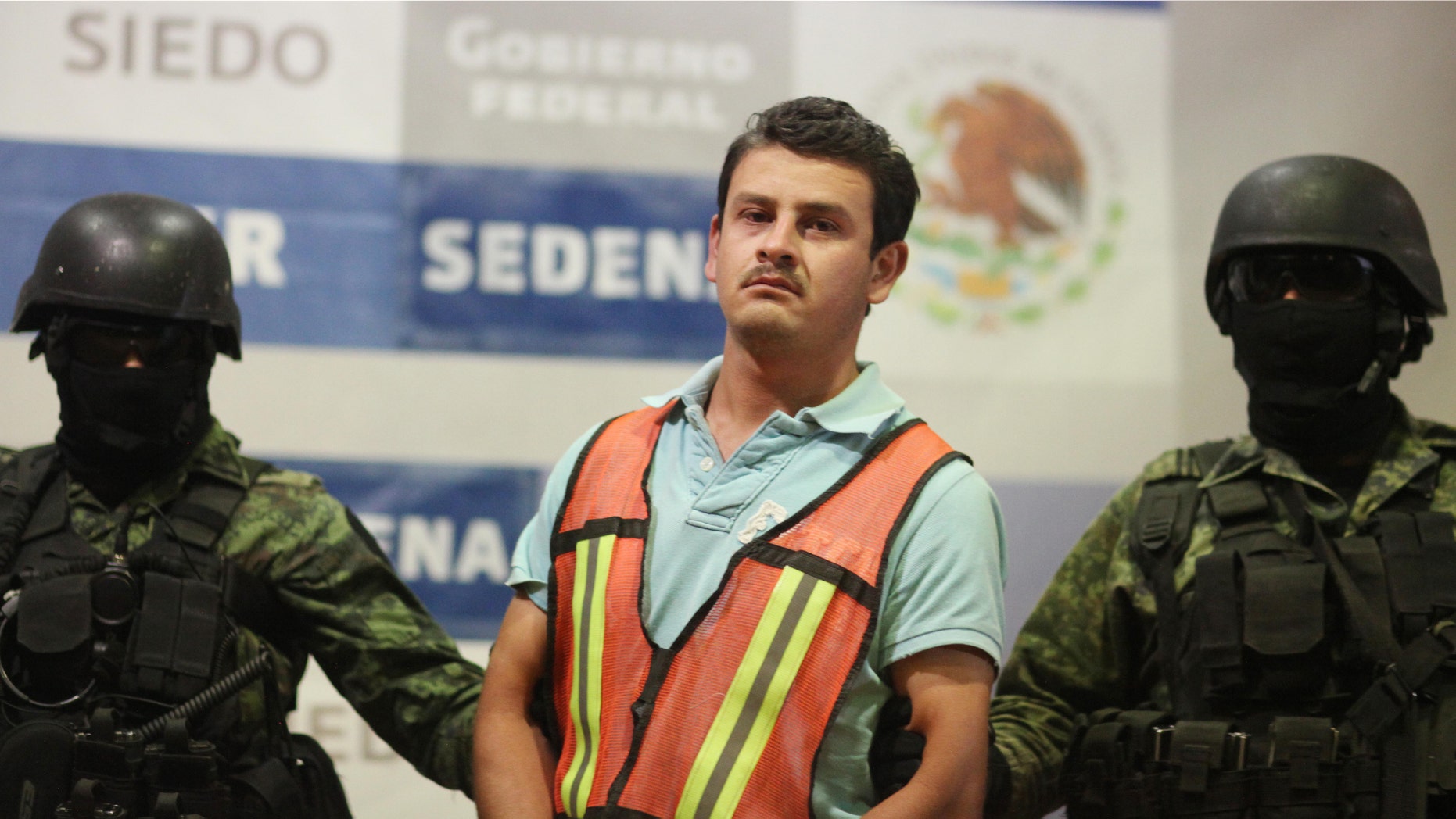 Officials in Mexico have arrested an alleged top leader of the Knights Templar drug cartel who was responsible for a rash of  murders and was in control smuggling routes through the western Mexican state of Michoacán.
The Defense Department says Juan Gabriel Orozco Favela was in charge of smuggling drugs through the Michoacán state capital of Morelia for the quasi-religious gang, which is known as a major trafficker of methamphetamine.
Officials say Orosco Favela was responsible for the deaths of 21 people who were tortured and hanged or drowned and dumped around the outskirts of Morelia in June.
The military says Orosco Favela was arrested Sunday, the day of statewide elections in Michoacán. The losing parties claim the vote was hampered by drug-gang intimidation.
In northwestern state of Sinaloa, Mexican federal and state authorities arrested the chief and 31 other members of the police force in the town of Ahome, the Sinaloa state government said.
The officers arrested were taken to Culiacán, the state capital, and gave statements to prosecutors, Gov. Mario López Valdez said in a statement.
The suspected dirty cops will likely be held without bail, the governor said.
"Regrettably, after we had set a goal of reducing crime in the municipality of Ahome ... there are signs of criminality by the police themselves," López Valdez said, vowing not to relent in the battle against criminals, especially "those who wear a uniform."
Though individual officers have been fired on suspicion of colluding with drug dealers, Monday's sweep against the Ahome police department was the first large-scale operation against corrupt cops in Sinaloa.
The state government stands ready to carry out further police purges if needed, the governor said.
Sinaloa is home to the drug cartel led by Joaquin "El Chapo" (Shorty) Guzmán, who was arrested in Guatemala in 1993, but escaped from the Puente Grande maximum-security prison in the western state of Jalisco on Jan. 19, 2001.
Guzmán, who remains at large, is worth at least $1 billion, according to Forbes magazine.
Reporting contributed by EFE and The Associated Press. 
Follow us on twitter.com/foxnewslatino
Like us at facebook.com/foxnewslatino