Meryl Streep calls Walt Disney 'gender bigot,' Disney family organization fires back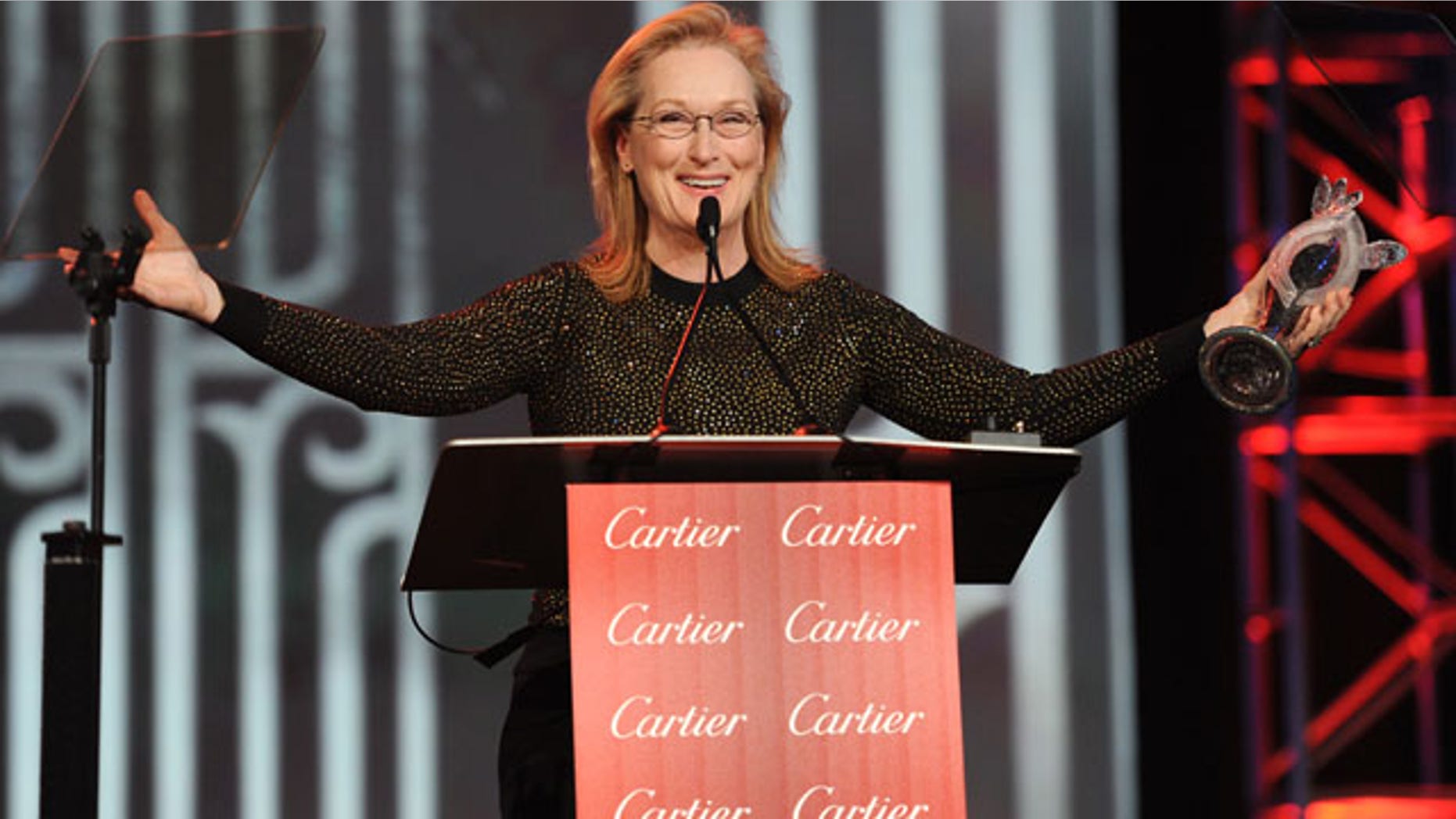 Meryl, tell us what you really think.
Actress Meryl Streep was her show-stopping self at Tuesday night's National Board of Review awards dinner, delivering a nine-minute presentation speech that included some choice words for long-dead animated film legend Walt Disney.
According to Variety, Streep was presenting fellow actress Emma Thompson with the organization's Best Actress award for her portrayal as "Mary Poppins" author P.L. Travers in the film "Saving Mr. Banks." Along the way, Streep called Thompson "a beautiful artist" and "practically a saint." And then she turned her attention to Disney, played in "Banks" by Tom Hanks.
Disney's reputation has long been dogged by accusations of anti-Semitism, but Streep focused most of her attention on Disney's treatment of women, calling the legendary impresario a "gender bigot" and quoting longtime Disney animator Ward Kimball, who said his boss "didn't trust women or cats."
Streep also accused Disney of supporting "an anti-Semitic industry lobbying group," believed to be a reference to the Motion Picture Alliance, and quoted a letter purportedly written by Disney's company to an aspiring female animator which read, in part "Women do not do any of the creative work in connection with preparing the cartoons for the screen, as that task is performed entirely by young men."
Late Wednesday night, the Walt Disney Family Museum fired back at the actress via their Twitter account, suggesting that Streep needed to get her facts straight.
The Walt Disney Family Museum opened in 2009 in San Francisco and was co-founded by Walt Disney's daughter Diane Disney Miller and his grandson Walter E. D. Miller.
The organization's Twitter account also retweeted a blog post by animator Floyd Norman, who, according to the International Movie Database, used to work for Disney Studios on animated films including the classics "Sleeping Beauty" and "The Jungle Book."
In a post titled "Sophie's Poor Choice," Norman defended Disney, calling him "a man of his time" who "had his faults like the rest of us."
"He was not a perfect man nor did we expect him to be. Like most of us, he continued to grow as he moved through life and in time he recognized women could compete alongside men. He knew that talent had no color or ethnicity and he judged people by their ability to do their job and do it well... Hardly an American to be vilified. Walt Disney deserves to be celebrated."
The Walt Disney Family Museum did not immediately respond to FOX411's request for further comment.