Men's mag shows women imitating Pope; Catholic organization furious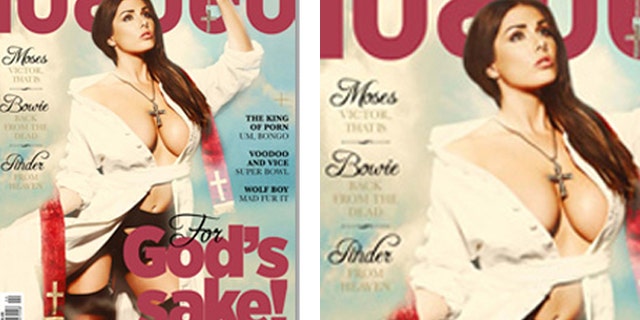 A Catholic organization is furious over a U.K. men's magazine that depicts scantily-clad women dressed in papal clothing, according to TMZ.

The issue of Loaded magazine spoofs the recent retirement of Pope Benedict XVI, along with the headline "For God's Sake" on the cover. Model Lucy Pinder is featured on the cover with a large cross around her barely covered chest.

President of the Catholic League Bill Donohue told TMZ, "Lucy Pinder shouldn't have any problem turning men's heads, so it is all the more gratuitous to see her wearing a priest's stole, stitched with crosses, nicely covering her plus-sized chest."

Pinder said the issue was indented to be funny.

"The shoot is meant to be fun and very tongue-in-cheek," she told TMZ.