Melanie Griffith stars as Mrs. Robinson in stage adaptation of 'The Graduate'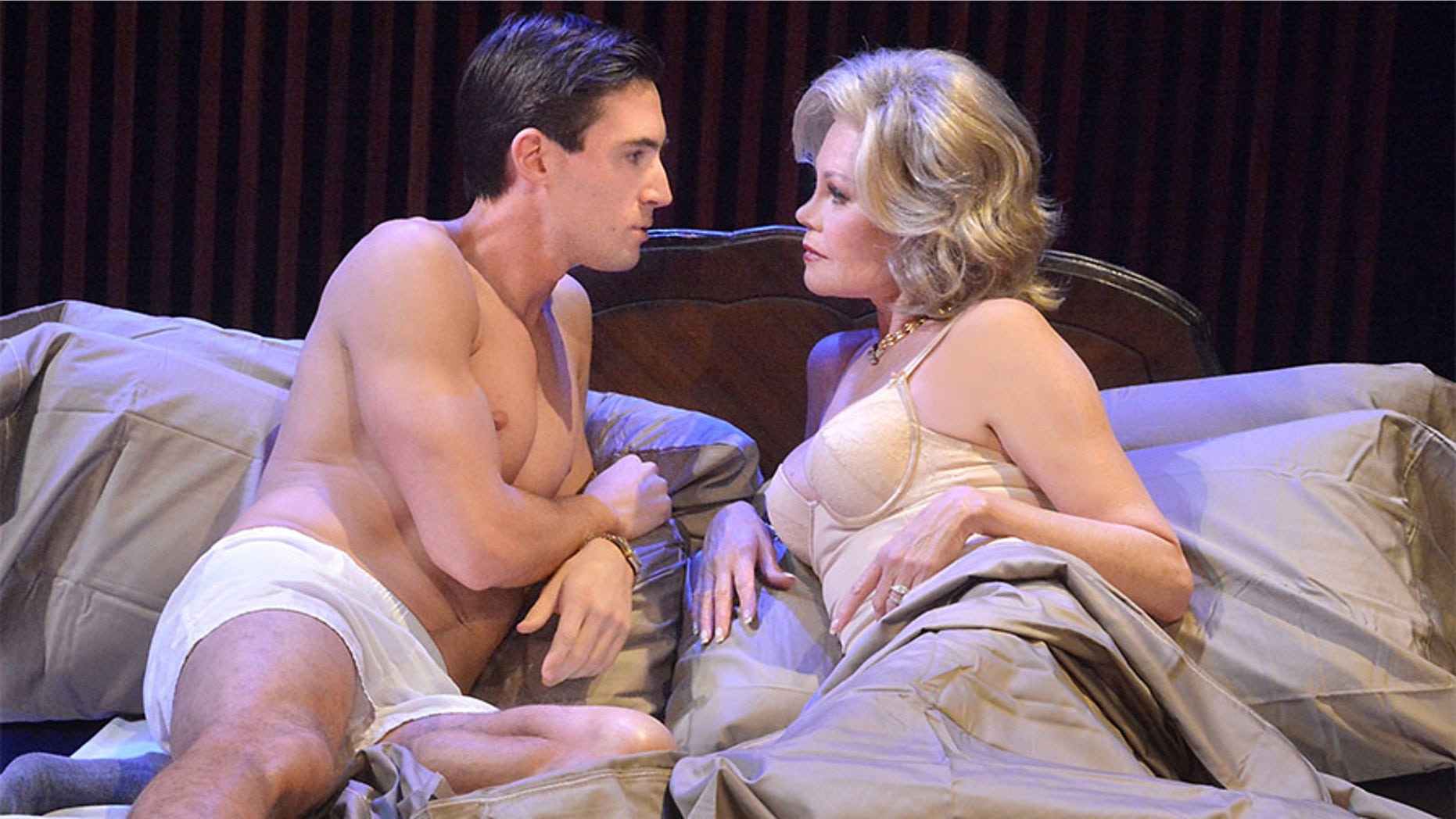 Melanie Griffith is eager to seduce audiences as Mrs. Robinson.
Fox News learned Thursday that the Oscar-nominated actress is extending her role as the famous adulteress in the stage adaptation of "The Graduate" at California's Laguna Playhouse through Sunday, March 25 due to overwhelming demand.
The show is based on the hit 1967 film starring Anne Bancroft and a then-unknown actor name Dustin Hoffman.
"The Graduate" tells the story of a disillusioned college graduate (Nick Tag), who finds himself torn between his older lover (Griffith) and her daughter.
"For me, Melanie Griffith owns the role of Mrs. Robinson – she is persuasively dominating and incredibly alluring," Laguna Playhouse executive director Ellen Richard told Fox News. "She makes you believe why young Benjamin would want to have the most illicit affair he could have at his age."
The Daily Mail noted Griffith is reportedly one of the oldest actresses ever to perform the part.
And Griffith, the daughter of Alfred Hitchcock muse Tippi Hedren, is no stranger to the stage. In 2003, she made her Broadway musical debut in "Chicago" as the fame-hungry Roxie Hart.
Mrs. Robinson has been a sought-after subject these days.
Bancroft, who originally smoldered on the big screen as the iconic character, is the subject of a recent book published by journalist Douglass K. Daniel titled "Anne Bancroft: A Life."
Daniel told Fox News producer Lawrence Turman he had a star-studded wish list of actresses he believed could have taken on Mrs. Robinson before accepting Bancroft. Lana Turner, Rita Hayworth and Ava Gardner were just a few of the many actresses he considered.
Even Doris Day made the cut, but her husband and manager Martin Melcher allegedly thought the plot was too dirty for America's Sweetheart.
And there was no denying Bancroft's charisma.
"Her beauty was panned down by makeup and the way she was filmed," said Daniel. "She appeared a little harsher, especially in her early scenes. But she was able to carry through… especially with that inner pain Mrs. Robinson felt as you get to know the character.
"And that's the sort of thing Anne Bancroft easily excelled in… Most guys from that era would tell you. [Mrs. Robinson] was hot, she was desirable and just the kind of fantasy a younger man would have.
The Oscar-winning actress died in 2005 at age 73 from uterine cancer.