Meghan Markle's steamy 'Suits' sex scenes were hidden from Queen Elizabeth, says Princess Diana's biographer
NEWYou can now listen to Fox News articles!
Andrew Morton, the controversial British biographer behind the 1992 tell-all on Princess Diana, has his eyes set on a new subject: American actress and royal-to-be Meghan Markle.
The writer published a new book just a month before the "Suits" star marries Diana's youngest son Prince Harry in May titled "Meghan: A Hollywood Princess," which aims to tell the life story of the 36-year-old, including the challenges she faced growing up biracial, her rise to stardom and the date that led to a royal engagement. The book also delves into what led up to Markle's first meeting with the queen, and Morton claims Prince Harry showed the monarch an edited compilation of the actress' time on "Suits" — sans any racy scenes from the USA show.
"He showed it to the queen and Prince Philip," Morton told Fox News. "Obviously not some of the love scenes between Meghan and Patrick J. Adams. Like the sex in the filing room and so on.
"I do find it amusing that those raunchy scenes Meghan appeared in on 'Suits' and other movies are on the Internet, and yet she's scrubbed clean her blog, which includes essays on female equality… She also got rid of her Instagram, which had some charming shots of her."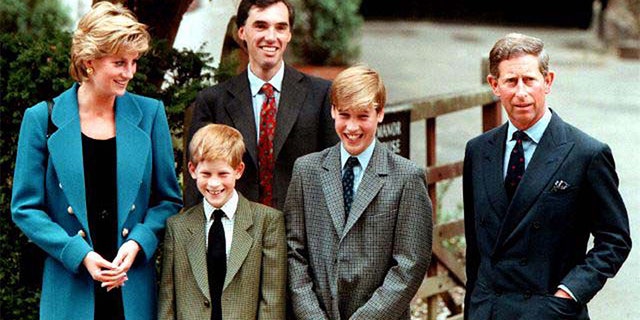 Morton previously stirred headlines when he penned the biography "Diana: Her Life Story," which was based on the secretly-recorded conversations between the late princess and her friend, James Colthurst.
The biography became an instant best-seller, but the royal family was reportedly upset with the book that investigated their well-protected private lives.
For his new famous subject, Morton tracked down numerous sources close to the actress in the U.S., Canada and Europe.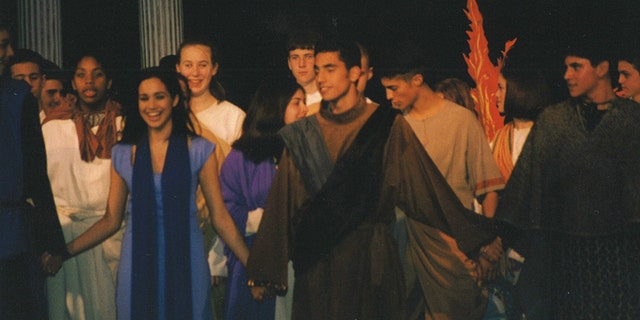 "I did a lot of work in Pasadena, just outside of Los Angeles, which is basically Meghan Markle central," Morton told Fox News. "It's where people who participated in school plays with her live, drama teachers, old boyfriends, those associated with her first husband — it's kind of interesting that people came out of the woodwork and said stories here and there."
And while the press has insisted Markle is attempting to emulate Diana, a tireless humanitarian who tragically died in 1997 at age 36 from a car accident, Morton insisted it's far from an act.
"What surprised me the most was… how she, very early on, became an activist," he explained. "At the age of 10, she was organizing protests against the Gulf War, for example. How she wrote to Procter & Gamble to complain about their sexist advertising and in doing so, they changed their advertising.
"She felt like she could make a change… She was far more than an activist. This was somebody who was involved in demonstrations [at school] and writing messages of complaint to companies… Meghan helped pursue petitions. I think all that unites the two women is the fact that both have a moral compass."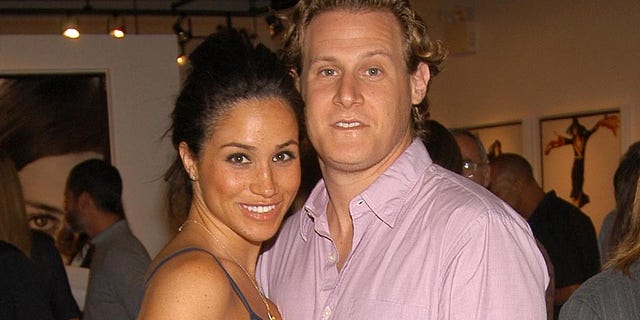 Morton also described how Markle would stand up for other young girls being bullied in school.
"She would be the one who stepped in," he said. "And people remembered that. Those who were bullied remembered that. It was Meghan who was there, stepped in and was a role model. People say she wants to be the new Diana, [but] she actually wants to be the new Meghan."
Still, Markle had dreams of becoming a star. And despite her growing success on television, it abruptly ended her first marriage to producer Trevor Engelson. The marriage lasted from 2011 to 2013.
"In terms of her career, it was good with 'Suits,'" said Morton. "But in terms of her relationship with Trevor, it was not good. She was living for a lot of the time in Toronto and he was in Los Angeles. So they started off their marriage on the wrong foot really. And certainly, friends have all said it came out of the blue… they felt the divorce was very abrupt."
Morton said Markle mailed back her ring to Engelson once the marriage ended.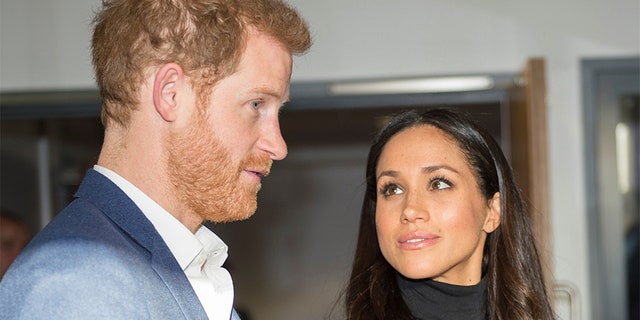 "She obviously felt the relationship was over and there was no point in making a 10-hour journey just to see him [from the set]," said Morton. "It's one of those things where nobody really knows the true story, apart from the two people who were involved."
And just like Markle's divorce was quick, so was her romance with Prince Harry. The couple was set up by a mutual friend in 2016.
"I think it's one of the surprising things, as far as I'm concerned," said Morton. "… She finds herself saying, 'Yes, please' to Prince Harry when he asks her to accompany him on a safari. It's very unusual for her to jump into something so suddenly."
However, Morton noted Markle didn't seem to believe Prince Harry wasn't as famous as he is.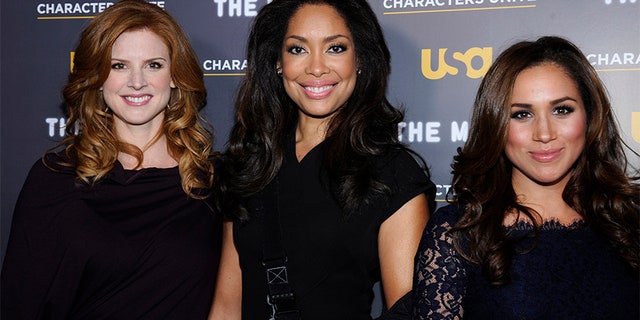 "She obviously knew the broad brushstrokes, such as he was the son of Princess Diana… So she was getting to know the man, as opposed to the icon, the symbol, the position," he explained. "And I think that's what attracted them both to one another. And he didn't know much about her either. He had never seen 'Suits.' He never heard her name as an actress. And that's what cleared the way for them."
Markle, who had learned from the mistakes of her first marriage, began to focus on the relationship more than her acting career.
"Very soon after the relationship started, she began winding down," said Morton. "She was telling her agent not to put her name down for any more events she was paid for to attend. Rather than amping up her profile, she was trying to wind down. And that was even before the whole thing became public… The relationship was becoming more intense and more serious."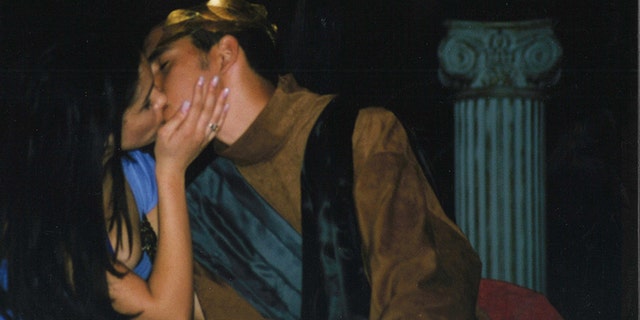 As for Prince Harry, he wanted to make sure Markle made an unforgettable impression on his grandmother, Queen Elizabeth II, who would need to sign off on the engagement before he could even propose.
Morton added Prince Harry was hands-on in prepping Markle for her meeting with the queen during afternoon tea. However, it was one surprising move that may have won his grandmother over quickly.
"The royal family is very used to people being very nervous in their presence and coming out with the most nonsensical things," he said. "I remember bishops had curtsied to the queen, rather than bow. All kinds of things go on. So Harry told Meghan to be yourself and be relaxed. And the fact that the corgis liked her was a plus in her favor.
"[The queen] gave her grandson permission to marry Meghan Markle, the first biracial, divorced, American actress… She must have been impressed. If she hadn't been, she would have said no. And she has in the past."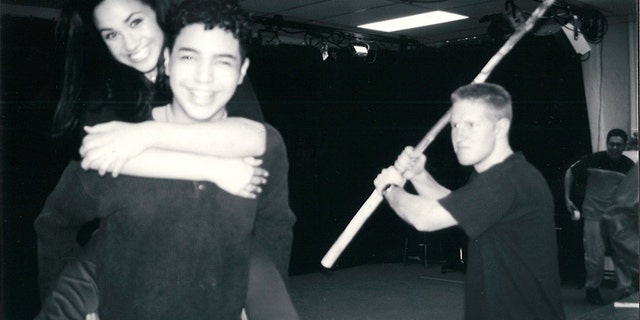 However, Morton suspected that if Markle had met Harry a few years prior, there wouldn't have been a second date, let alone an engagement. He said Markle would have been turned off by the royal's "casual, youthful racism," which may have stemmed from his ongoing grief over losing his mother at age 12.
"He was quoted in army videos for saying 'Pakis' and 'ragheads,'" said Morton. "He was not a very happy man. Not content and quite prejudiced. I think the army has made him grow up. And I think he had a bit of a long talk with himself about his life and going forward. And certainly, he's gone for therapy for the grief he felt over the tragic death of his mother.
"His grief was manifested in his anger… [But] he started taking on more responsibilities in terms of the monarchy. He was inspired by the Invictus Games. He's a new man. And that's why Meghan didn't walk on by."
Morton said that despite getting plenty of help from a doting Prince Harry, Markle is still bound to struggle in the palace as she gives up her thriving acting career and American home for a new life in England with a high-profile family. Still, he noted this will give Markle a chance to shine by returning to her roots.
"She can pursue what she always wanted to pursue, which was children's and women's issues," he said. "And she's joining Prince Harry as the youth ambassador for the Commonwealth.
"She has worked with the state department, so she probably would have later become a diplomat… We could have been talking about ambassador Markle, not Princess Markle."
Time will tell what the future has in store for the couple, but Morton does have one prediction: "By this time next year, we will probably be talking about a pregnancy… The clock is ticking. She's going to be 37 in August… She's got a lot to give to the monarchy and she will help shape its future."