Meghan Markle won't ever be like 'bitter' Wallis Simpson, says Princess Diana's biographer
NEWYou can now listen to Fox News articles!
Meghan Markle won't be the first American divorcee to marry into the House of Windsor.
Before the "Suits" actress became engaged to England's Prince Harry, Edward VIII abdicated the English throne in 1936 to marry twice-divorced American socialite Wallis Simpson.
ROYAL WEDDING COUNTDOWN: MEGHAN MARKLE PREPARING FOR HER BIG DAY WITH THE HELP OF DESIGNER AND AIDE
And while the declaration of love has been the subject of several films and documentaries over the years, Princess Diana's biographer is shedding new light on a story that was far from a fairy tale.
British journalist Andrew Morton recently published a new biography, titled "Wallis in Love," which claims Simpson's true love was not the man who gave up the throne for her, but rather her good friend Herman Rogers, who gave Simpson away at her wedding to the Duke of Windsor.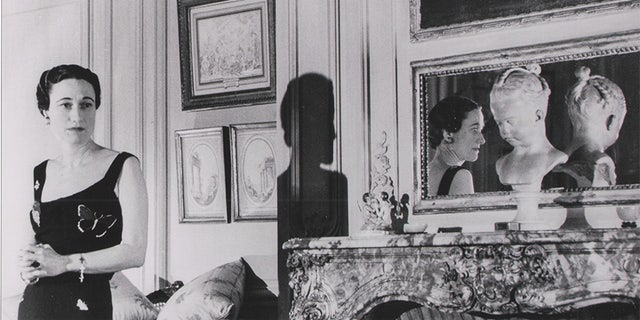 Morton told Fox News he befriended Rogers' family, and he said he uncovered secret letters that revealed the shocking story.
"It was fascinating, just the amount of material that I uncovered, especially in America," Morton told Fox News. "Especially on the east coast in Columbia University, the Boston Public Library, Yale, Harvard – all over the place. I even had people looking in their barns in Maine for letters and information about Wallis and Edward. So I found a cornucopia of fresh, startling information."
Morton claimed Simpson's great love was the former businessman and WWI officer, who was previously married to her friend Katherine Rogers before she died in 1948.
However, Herman Rogers quickly remarried, prompting Simpson to allegedly tell his next wife, "I'll hold you responsible if anything ever happens to Herman. He's the only man I've ever loved."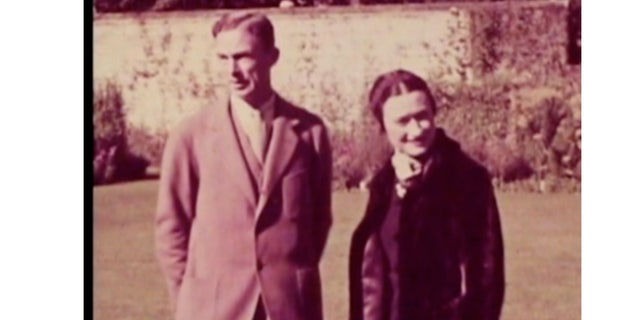 Morton added Simpson was also frustrated over Edward's public declaration of love, which would allegedly destroy her dreams to become queen.
"In terms of Edward, he was besotted of Wallis," said Morton. "He was very caring of her. I describe Wallis as being hard and quite bitter. She felt very bitter towards him. The fact that she wasn't going to be queen. But also, she just felt like she had been pushed to a corner by Edward deciding to abdicate. Remember, all the politicians who were advising him, people like [Winston] Churchill, said, 'Wait until you're crowned. Wait until the coronation. And then introduce Wallis gradually into public life.'
"But he refused to do that. He was head to head against the church, the royal family, the prime minister and everybody else. This was a man who wanted to marry a woman who had been divorced twice with two husbands still living."
However, Morton insisted Edward's shocking move saved England from a grim demise. After the abdication, the couple fled England and went on a tour of Germany where they would meet Nazi dictator Adolf Hitler. The relationship between the trio was recently explored in Season 2 of "The Crown."
"They became very close to Hitler," claimed Morton. "[Edward] sympathized with Hitler. And even after the war, even after all the horrors of the concentration camps, he said to people at dinner parties, 'Hitler wasn't such a bad chap.' He shared Nazi salutes with them. He had a pretty dim view of Jews. He was anti-Semitic."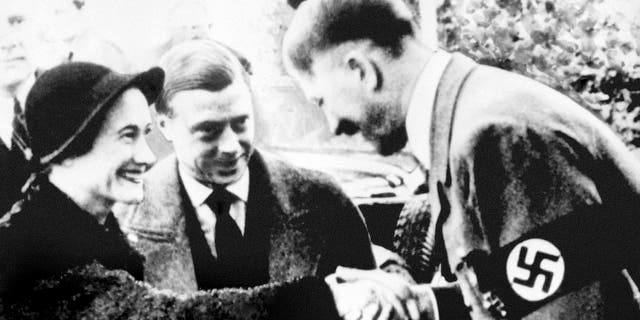 Morton added, "I think quite frankly, Britain as a whole dodged a bullet. Because if Edward and Wallis had been king and queen consort, things might have gone very differently because he was very pro-Hitler… Wallis saved Britain from a fate worse than death by stopping Edward from becoming king, inadvertently of course."
Morton also claimed Simpson attempted to flirt with Hitler in 1937, only a few months after she and Edward married.
"Her technique was to look at a man right in the eyes intently like they were the only people who matter," chuckled Morton. "And they would be entranced by her and listen to what she had to say… She tried it on Hitler, and it's been said she had these eyes that burned through you. But she got nowhere with Hitler with that kind of trickery."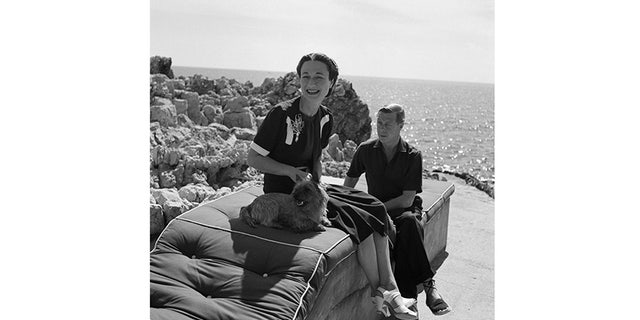 But the one person who couldn't resist Simpson over the years was her husband – and yet she didn't appear to be quite as captivated by him.
"In a curious way, Edward became more and more of a pathetic figure," said Morton. "Certainly after the war, after he was no longer governor. He was a man who, as somebody said, would spend his day watching his wife buy a hat, but she became more and more contemptuous of him. She would say, 'Am I going to go to bed in tears again tonight?' There was a very vivid sense that these two were acting out the great romance of the century."
Since, the abdication, the couple lived in exile from Britain in France, but their story was anything but happily ever after. Morton claimed Simpson wasn't around as her husband died of cancer in 1972 at age 77.
"Edward is lying there and he calls out Wallis' name," described Morton. "He's there breathing his last gasps of air in the arms of another woman [his nurse]. And the woman is ironically from Baltimore, which is where Wallis is from. And he died in her arms… Wallis was elsewhere in the building, in the chateau that they lived in fast asleep. Did she loved him? She loved the idea of being consort… She was very careless of him towards the end. Here was the man who had given up everything for her.
"She would say things to him, like 'Buzz off, mosquito.'… She loved him in her own way, but not greatly. She was more of a companion than anything else… He was so entranced by her that she would bark out her orders to him every day. That was the routine… It was kind of an empty life, I think. That's what I found depressing about them."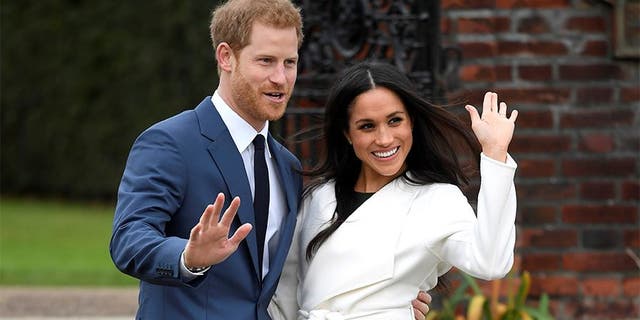 Simpson died in 1986 at age 89. Morton believes many lessons can still be learned from Simpson's life.
"[Meghan Markle and Prince Harry] are marrying at St. George's Chapel, the same place the body of Wallis was carried out in 1986 when she died," said Morton. "It's a very, very significant moment. And it shows how divorce has changed over the last 80 years or so. [But] the huge difference is that Meghan Markle seems to have a sense of wanting to give back, whereas Wallis only ever wanted to take.
"And I think the lesson Meghan should learn is don't be like Wallis. Don't spend hundreds of thousands on your clothes or jewelry and then do nothing other than sit around because people don't appreciate that. People like to feel that the royal family live well, but at the same time give back."