Meghan Markle reportedly baptized into the Church of England, steps out for International Women's Day
Meghan Markle may be the newest member of the Church of England.
On Tuesday, Markle became one step closer to becoming a royal after being baptized into the Church of England in a top secret ceremony, according to the Daily Mail.
The 45-minute rite was reportedly conducted by the Archbishop of Canterbury in the Chapel Royal at St. James Palace, where the new member of the pristine church was baptized with holy water from the River Jordan.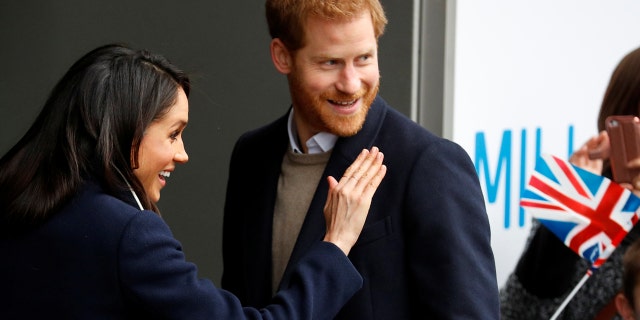 The baptism was Markle's formal introduction into the Anglican faith and is said to confirm her respect for the Queen Elizabeth II, who is the head of the Church of England, the Daily Mail reported.
And though Prince Harry was reportedly at Markle's side during the religious ceremony, the queen was not present. Instead, Prince Charles and the Duchess of Cornwall, Camilla Parker Bowles, were there to represent the crown, the report said.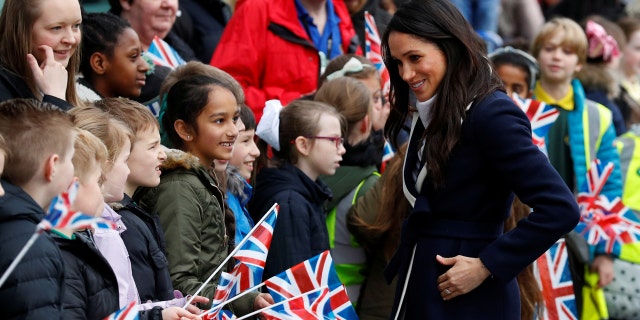 Markle was then reportedly confirmed, allowing her to now join her soon-to-be husband at Holy Communion.
Two days later, on March 8, Prince Harry and Markle stepped out in Birmingham for another public appearance.
The couple greeted and hugged fans in the town while sporting matching navy coat ensembles at Millennium Point, prior to a day of royal engagements in the area.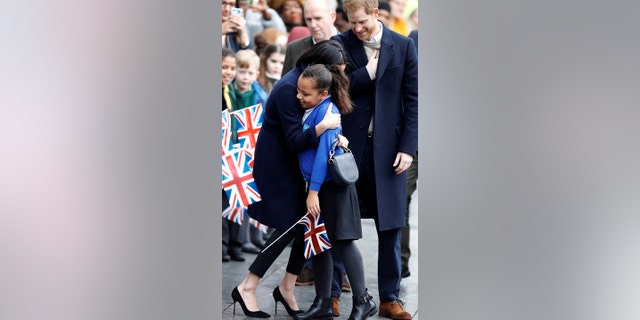 In the spirit of International Women's Day, Markle and her fiance attended an event hosted by the Stemettes, an organization that aims to bring female students from local secondary schools together and help them to pursue careers in science, technology, engineering and math (STEM), according to Entertaintment Tonight.
The couple is also said to be visiting Birmingham's Nechells Wellbeing Centre, where they plan to meet with members of the town's Coach Core prorgam — a coaching community service organization developed with the royal family's Royal Foundation.