Meghan Markle is one of many actresses who captivated a British royal, but she is different, book claims
American screen siren Meghan Markle may be a welcoming addition to the House of Windsor, but she's not the first star to captivate a prince.
Royal expert Leslie Carroll, who recently published a book titled "American Princess: The Love Story of Meghan Markle and Prince Harry," told Fox News the British royal family's fascination with actresses goes as far back as the 17th century.
And while the "Suits" star managed to get Prince Harry to propose on November 2017, other actresses in history weren't as lucky.
"Back then actresses were taken as mistresses," Carroll told Fox News. "But even then that was considered scandalous. Look at Charles II in the 17th century. In the 1660s his mistress was Nell Gwyn.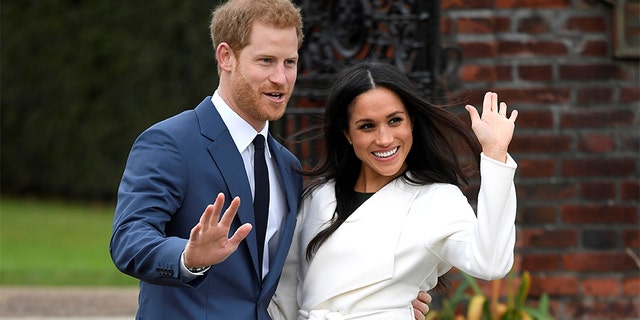 "She was raised in a brothel and grew up selling oranges at the theater and then she became an actress herself. She was never even literate. But she was very witty and funny … Once she became Charles' mistress … he never gave her a title because she didn't come from an aristocratic family."
Carroll pointed out that high-profile romances between British royals and actresses were far from a trend.
"George IV, when he was just the Prince of Wales as a 17-year-old, he saw the hottest young actress of the day, Mary Robinson, on stage.
"But actresses were considered disreputable and one set above prostitutes because they basically retail themselves to the public and show themselves off for money… They were showing their bodies on stage for men to leer at."
George's brother, the Duke of Clarence, fell in love with an actress as well, Dora Jordan, who would bear him 10 illegitimate children. She reportedly lived with the royal for several years before she was suddenly dumped for an aristocrat.
Carroll also mentioned Queen Victoria's older son, King Edward VII, who became infamous for having numerous affairs with actresses, chorus girls and opera dancers.
"Now we have the grandson of the queen of England who's marrying a woman who had been a professional actress for years," said Carroll. "Now we're going to have a California girl whose ancestors from her mother's side were slaves who's actually going to be a duchess and probably be the first Duchess of Sussex ever."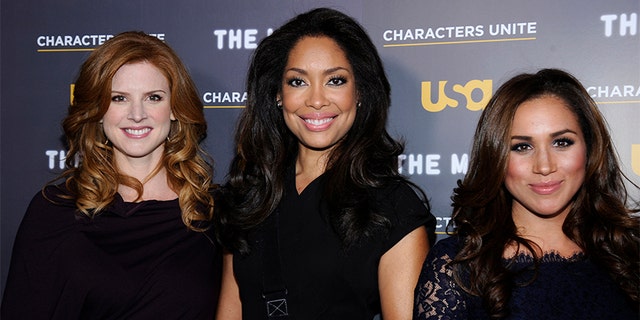 However, the 36-year-old is different from those who came before her. Carroll said she managed to win the approval of her fiance's grandmother, Queen Elizabeth II, who shares a close bond with the 33-year-old prince.
"The queen likes women who work," she explained. "It's one of the reasons why she wasn't crazy about the fact that Kate Middleton or 'waity Katie' just seemed to be waiting around for Prince William to propose and wasn't getting herself a job.
"I think the queen loves the fact that Meghan is a professional woman who's had her own career and is a woman of the world. And also, the fact she has bonafide herself as a humanitarian, which is a big part of what the royal family does."
Carroll said she wasn't surprised when Prince Harry proposed in late 2017. While he was often linked to blondes, most notably aspiring British actress Cressida Bonas, Carroll insisted Harry and Markle connected on their love for humanitarian work before the romance blossomed. And it helped that Markle is already familiar with fame.
"The blondes didn't want the life of a royal," she claimed. "They weren't ready for it. They weren't interested in sacrificing the privacy that goes with that. The 24/7 scrutiny. Meghan has already been in the public eye. I think Meghan is very much in the mold of [his mother] Princess Diana in terms of the kindness and compassion. And that's what they connected with."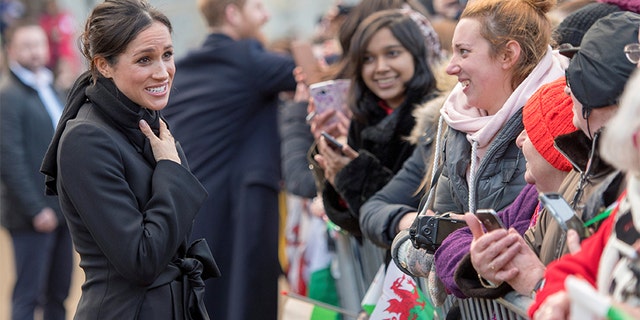 Still, Carroll warned that nothing can ever prepare anyone for what would be Markle's greatest role: that of a royal.
"I don't think anything, anything at all could prepare her for what it's like to be a royal and how prescribed her life is going to be, from the way she has to sit so the cameras can't go up to her skirt," she explained. "I have read that during the engagement period she suffered from cabin fever because she can't really go outside Kensington Palace on her own without being recognized.
"In one interview she said there's nothing in life that can't be cured with the beach, some yoga and a few avocados. But her life is going to be far from that."
Markle may have a difficult time adjusting to her new life far away from her native California, but Carroll said her relationship with Prince Harry works because he isn't fazed by being sixth in line to the throne.
"Harry has always said he wants to live in Africa," she said. "He said he doesn't even like London. He has talked about buying a house in the country near where the Beckhams live. I just don't know if they'll be able to get away with that all the time.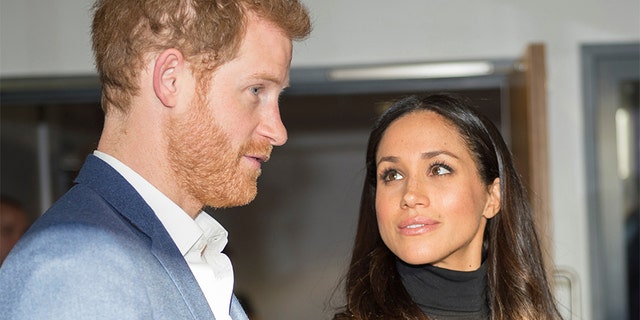 "And that's why I think Harry was so happy in the army. He just wanted to be one of the lads. He has always chased against the princely factor…. He's much more laid back. So it's not too surprising he ended up finding a California girl."
Time will tell if Markle and Harry will live happily ever after. However, Carroll insisted the prince's bad boy days of the past, including his high-profile drunken antics and fighting with photographers, are long over.
"The main reason is that once he reached his late 20s, he finally realized he needed to go to mental health counseling to deal with the death of his mother Diana," she said.
Carroll described that decision as "very un-British and extremely unroyal."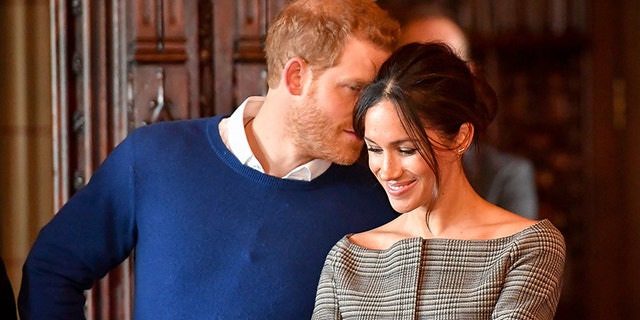 "He openly talked about going to mental health counseling to finally process his grief and anger over his mother's death," she said. "And once he got through that, it opened him up for love."