Meghan Markle and Prince Harry mimic first public appearance at the 2018 Invictus Game trials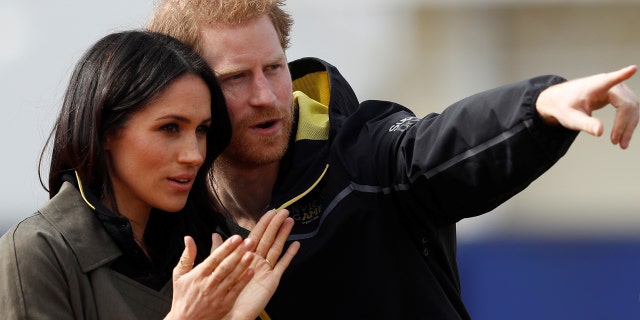 NEWYou can now listen to Fox News articles!
Meghan Markle and Prince Harry have stepped out for a number of royal engagements ahead of their May 19 nuptials, but this time, the couple got their sport on while appearing at the Team Trials for the 2018 Invictus Games.
On Friday morning, Markle and Prince Harry were snapped walking the track during the U.K.'s team Invictus trials in Bath, England. According to Kensington Palace, 400 WIS military personnel and veterans attended the Friday trials to compete for one of the 72 spots on the U.K.'s 2018 Invictus team.
The annual Paralympic-inspired event, where Markle and Harry made their first public apperance as a couple at the 2017 Games in Toronto, celebrates the athletic abilities of those wounded or injured servicemen and veterans around the world. Markle revealed that she was "looking forward" to accompanying her soon-to-be-husband to Sydney, Australia for the October games.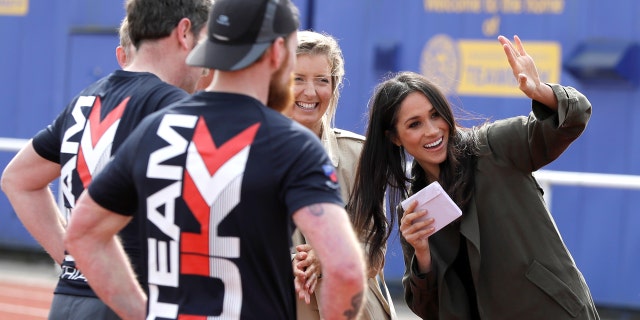 During the trails, the casually dressed couple, who sported Invictus polos and jeans, spent the day greeting and chatting with athletes who hope to represent the U.K. at this year's games.
Several athletes who were trying out for the games had the chance to speak with Markle and Harry and shared some of their royal meet-and-greet stories with People Magazine.
Maurillia Simpson, who injured her leg while training for Afghanistan, told the magazine she joked with Markle about Britain's gloomy weather. "We were talking about the weather and she joked about how British she has already become because she's always talking about the weather," she told People. "She said, 'I'm British now. I'm totally British because I speak about the weather all the time.' "
Following the weather conversation, Simpson said she expressed to Harry that she was happy that he had found someone like Markle, to which he responded: "Thank you very much." And Markle added, "That means a lot to me."
Another athlete Stephen Sebburn said he talked to Markle about everything from his Invictus sporting event to his family life.
"She was asking me about the run, so I explained it was the 1,500-meter and that everyone on the start line was sizing each other up at that point for the race," he explained. "She is very open considering how much pressure she is under. She asked loads about me. It's just crazy because everyone wants to meet her and as soon as they came out here everyone was really pumped up. It's great that she's here and so supportive."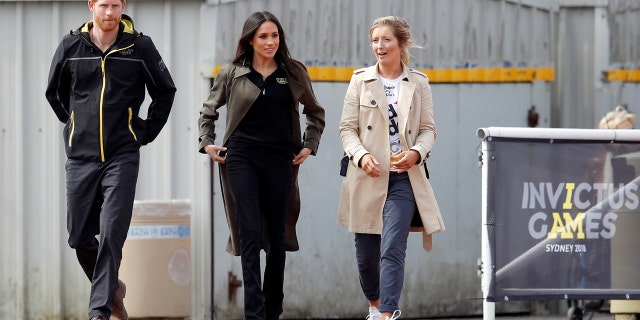 Prince Harry launched the Paralympic-style Invictus Games in London back in 2014. In 2017, Markle accompanied Harry to the games where the two were snapped watching the wheelchair tennis match and sat together at the closing ceremonies.
This was also the first time the couple was spotted showing some royal PDA. Markle and her prince were snapped holding hands while walking outside of the events and Harry also was caught kissing his fiancee's forehead.