Matt Lauer's wife spotted wining and dining in Amsterdam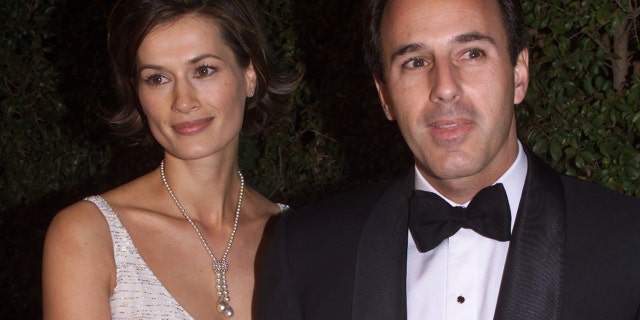 NEWYou can now listen to Fox News articles!
The wife of disgraced "Today" show host Matt Lauer was spotted letting loose while wining and dining with a friend in Amsterdam last week.
Annette Roque, a retired Dutch model, was at a brasserie in Amsterdam with a glass of red wine and the company of an unidentified friend, Page Six reported.
Lauer's estranged wife was said to be "relaxed and was laughing" during lunch. A source told Page Six she was not wearing her wedding ring.
NBC TO WELCOME OLYMPIC SPONSORS IN WYOMING, NOT SOUTH KOREA: REPORT
"Annette is enjoying the European life. She is in a different mindset here. She is definitely regrouping," the source told Page Six.
Roque has been spotted without her wedding ring before. Shortly after Lauer was fired from "Today" over alleged sexual misconduct, Roque was spotted in the Hamptons without her ring.
MATT LAUER KICKED OUT OF HAMPTONS HOME BY WIFE ANNETTE ROQUE
Last month, the New York Post reported that Roque booted Lauer from their Hamptons home. The paper reported that Lauer was living nearby in another Hamptons property so he could be near his children. The couple have three children together, and one of the children was allegedly in boarding school.
Roque has filed for divorce from Lauer before. In 2006, she attempted to file for divorce from the fired NBC host, claiming "cruel and inhuman" treatment. However, she quickly dropped the filing.
Following Lauer's NBC departure, Hoda Kotb was named his replacement.