Massive New York fire started by amateur bladesmith attempting to imitate History Channel's 'Forged in Fire'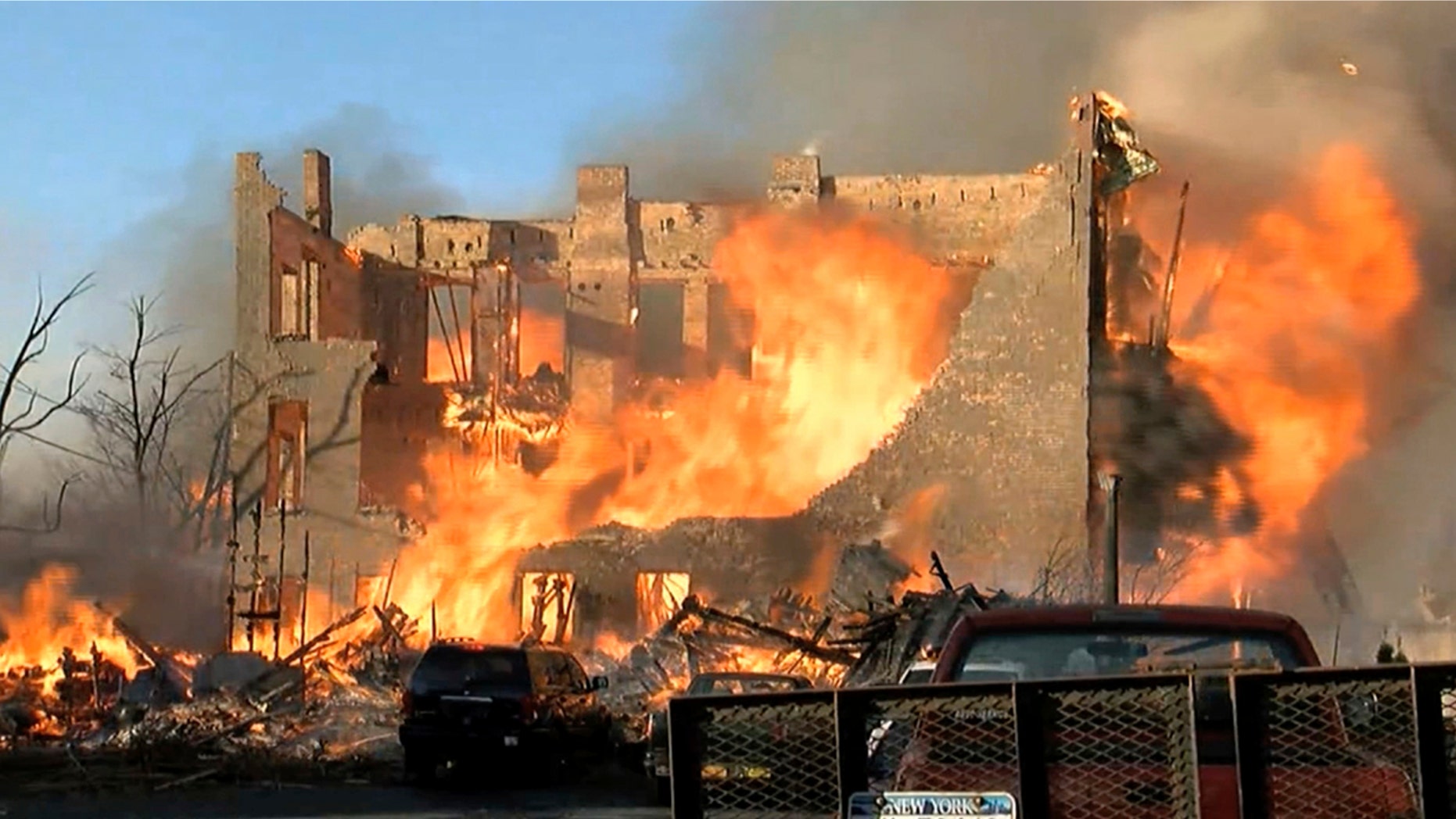 An amateur bladesmith trying to forge metal in an attempt to mimic a method he saw on the History Channel's "Forged in Fire" sparked a massive blaze that destroyed more in 20 buildings in upstate New York, confirmed Mayor Shawn Morse.
Albany's Times Union reported Friday John A. Gomes was charged with reckless endangerment and misdemeanor arson Thursday night around the same time the fire was still burning.
"It is the worst disaster the city has ever seen," Morse told reporters at an evening news conference.
The blaze was brought under control about three hours after it began, but an hour later it started back up again. In the end, Morse said, three city blocks had been engulfed in smoke and flames.
"Forged in Fire" is a competition series hosted by weapons expert and U.S. Army and Air Force veteran Wil Willis. It highlights bladesmiths battling against each other to create some of history's most iconic edged weapons.
The Times Union reported the 51-year-old allegedly started the fire by using a burn barrel, which was whipped by a wintry wind, spreading to more than a dozen structures around downtown Cohoes.
The publication added the inferno was so massive that images of rising smoke was picked up by the National Weather Service's Doppler radar. A firefighter was taken to the hospital with unspecified injuries, but no other injuries were reported.
Gomes, who was arraigned by City Court Judge Thomas Marcelle, pleaded not guilty and was jailed on $15,000 bail. Gomes has reportedly lived in the town since 1999 with two children.
A rep for the History Channel did not immediately respond to Fox News' request for comment.
The Associated Press contributed to this report.