'M*A*S*H' star Allan Arbus dead at 95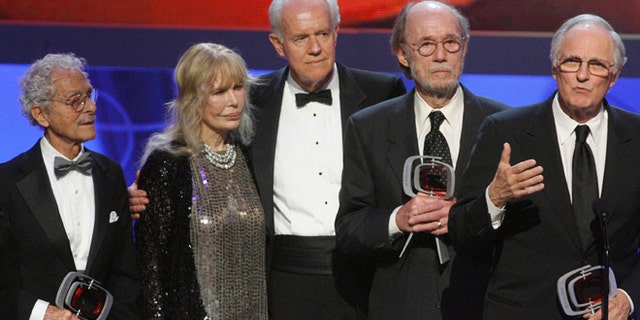 Allan Arbus, who played psychiatrist Maj. Sidney Freedman on "M*A*S*H," died Friday at home in Los Angeles, his daughter Amy confirmed to The New York Times. He was 95.

Abrus, who had served as a military photography in the Army and ran a fashion photography business before becoming an actor, was so convincing in his role as Maj. Freedman, that co-star Alan Alda often found himself opening up to Arbus.
"I was so convinced that he was a psychiatrist I used to sit and talk with him between scenes," Alda said in an interview with the Archive of American Television. "After a couple months of that I noticed he was giving me these strange looks, like 'How would I know the answer to that?'"

Remember other celebrities we've lost this year

In addition to "M*A*S*H," Arbus also appeared in "Starsky and Hutch," "Cagney and Lacy" and "Judging Amy." His last television appearance was on "Curb Your Enthusiasm" in 2000.

Allan Franklin Arbus was born in New York City on Feb. 15, 1918. In 1941, he married fellow photographer Diane Nemerov, better known as Diane Arbus, who became renowned for her evocative shots of marginalized people. In the 2006 film "Fur," the Arbuses were played by Ty Burrell and Nicole Kidman, respectively.

The couple separated in 1959 and divorced in 1969, two years before Diane's suicide. Arbus moved to Los Angeles and married Mariclare Costello in 1976.

He is survived by his second wife, two daughters from his first marriage and one daughter from his second.
Click here for more from TVGuide.com