'Mary Tyler Moore' star Ed Asner says 'Lou Grant' got 'too political' for CBS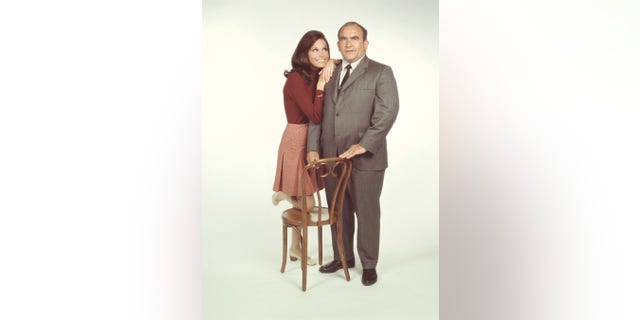 Ed Asner has never been afraid to share his beliefs.
In late 2017, the 88-year-old published a book about the Constitution titled "The Grouchy Historian" and has remained dedicated to the Democratic Party. The actor hails himself as "an old lefty."
MARY TYLER MOORE'S HUSBAND SPEAKS OUT
"There's a great deal of injustice in the world," he recently told Closer Weekly. "I like to call out injustice and remark on it when I see it, and it's very easy to see. And easy to open your mouth, though not a lot of people are willing to because there are repercussions for that, which I found out with 'Lou Grant.'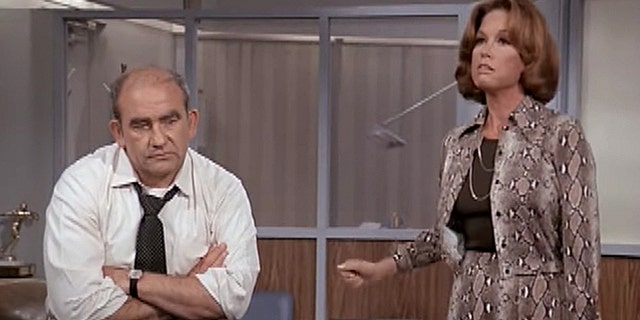 "...After I stumbled through that disaster, I figured the damage was done, so I might as well continue the performance. I don't lead cavalry charges down Pennsylvania Avenue, but I'll make comments. And with the president we've got now, how can you not comment on this evil? It's an unbelievable aberration. And it's not because of him, it's what he represents that enormous core of self-seeking, discriminating, angry, racist people in the United States."
Asner said "Lou Grant" allowed him to address hot-button topics, but it eventually became "too political" for its network and the show ultimately got the boot.
Speaking his mind in Hollywood isn't a new concept for the star. When "The Mary Tyler Moore Show" launched in 1970, its cast wondered if they would last on television — except Asner.
The sitcom, which explored the lives and trials of a young single woman and her friends, thrived on television until 1977. During its seven-year run, the series, which starred Mary Tyler Moore, took home 29 Emmy Awards.
Asner insisted he wasn't surprised audiences fell in love with the comedy so quickly.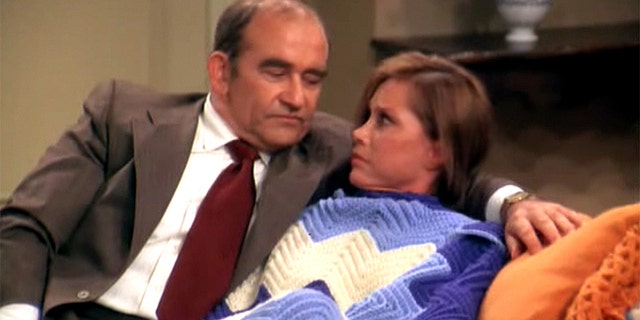 "That show definitely had the stamp of approval," he told the magazine. "It was a good show. I can remember when we first started out and the rest of the cast, the other guys, were saying 'Will we make it? Will we make it?' What I said is, 'I don't give a s---. If I just keep doing scripts this good, that's all I care about. Whether they cancel us or not isn't important. The fact that we've got this good stuff to do is all that matters.'
"I think that quality work is more important than anything. People talk about the show in terms of a revolution for television, but I didn't think in those terms. It's just that it was well done. You just need to do good work. Of course, you never know that so much as when you're doing good stuff and that's over. Then the s--- comes in."
"The Mary Tyler Moore Show" was such a success that even after the series came to an end, producers gave Asner the opportunity to continue his character in the spinoff "Lou Grant."
That series was created and produced by "Mary Tyler Moore's" Allan Burns and James L. Brooks, as well as Gene Reynolds of "M*A*S*H."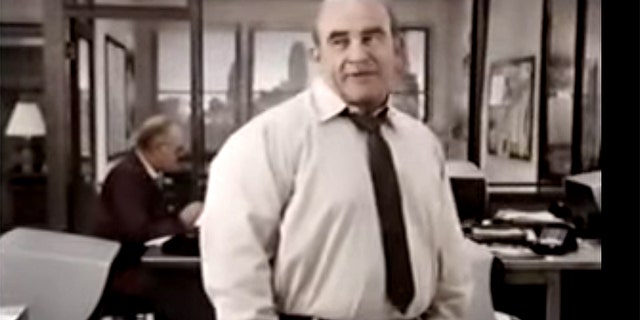 Asner admitted he wondered if the series would offer the same magic to viewers with a different cast, but his concerns were soon put at ease.
"I grudgingly accepted this new ensemble," he admitted. "I was looking to see how merited they were, and as time went on, I realized that each in their own way was as valuable, if not more so, than anyone on 'The Mary Tyler Moore Show.' When you look at the cast of 'Lou Grant,' it was a brilliant ensemble.
"Bobby Walden was perfect, Lindsay Kelsey became the belle ideal, Nancy Marchand was the best actress in the country, Mason Adams was perfect. It very quickly felt like home again, and I was very proud of their work. They, in their own way, was achieving a perfection that was equal to the 'Mary Tyler Moore' cast at least."
"Lou Grant," which explored the day-to-day life of a former television station manager, turned newspaper city editor, and his journalist staff, aired from 1977 until 1982.
Asner revealed that for the hour-long series, his character needed to make a mark in a completely different way.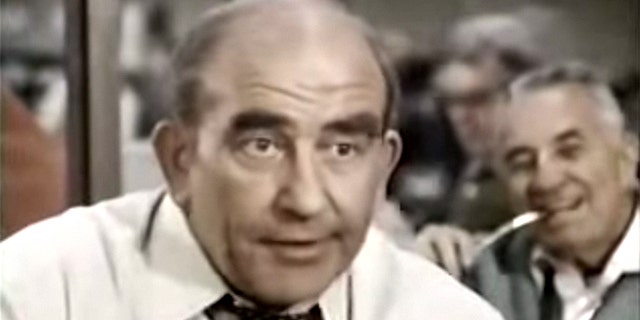 "I very much felt a connection with Lou Grant, and I based him very much on my two older brothers on the comedy," he explained. "I regarded them as clowns. But when I started to do the hour show, that particular way wasn't working for me. I found that I couldn't come up with what I needed, so then I reverted more to yours truly and used the sadder part of my nature. My somber self.
"At least I used to be; not sure if I still am, because people even find my anger funny these days. But there were all kinds of overlaps of the character between the two shows. I won't say that it was a total erasure and reinstallation, but I had to think it out better, think it out more because it wasn't a situation where I could depend on the jokes."
He revealed he received feedback from an unlikely source.
"… The show debuts in the fall, and I was in therapy at the time," he explained. "On my visit to the therapist after the show opened, I said, 'What do you think?' He never spoke much, but he did say, 'Why do you grimace so much?' And it hit me like a sledgehammer. On the comedy, every time we had a potential laugh line, I grimaced. That was my key to the audience, 'This is a laugh line. You can laugh at home.' Of course I stopped, but what a schmuck."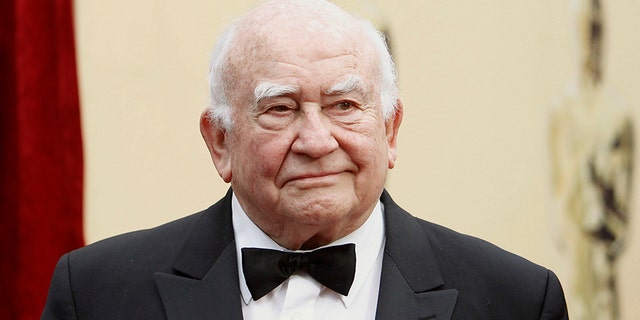 "Lou Grant" tackled current issues, including Vietnam veterans and homelessness.
"… There wasn't a thing we didn't touch, I said at the time, other than, you know, school busing — which was a hot topic — abortion and gun control," he said. "They turned out to be things that we couldn't touch."
However, Asner and CBS ultimately didn't see eye to eye.
"… [CBS] ended up canceling the show, because it got too political for them and I, in my personal life, got too political for them," said Asner. "It just became one of the shows to get its wings clipped by the network.
"You know, when they came forward with the proposal for 'The Mary Tyler Moore Show,' they had written her as having been divorced and the network said, 'No!' So it was an engagement that was broken off, not a marriage. That was another idea they weren't ready for; you didn't find divorced people on primetime TV."
But Asner's career wasn't over after "Lou Grant." In fact, he has stayed busy over the years pursuing his passion for acting and has zero plans to slow down.