Mario Lopez & Courtney Mazza Engaged!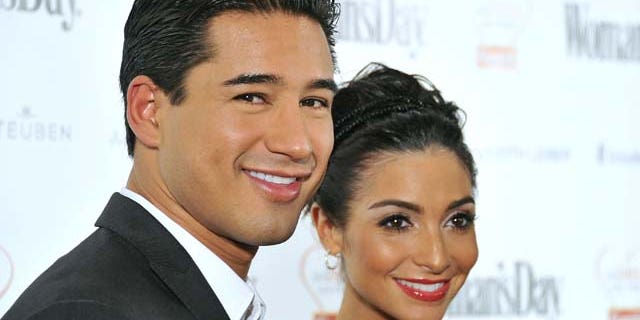 TV hunk Mario Lopez got down on one knee with some serious bling people!
Lopez, 38, proposed to the mother of his daughter Gia, Courtney Mazza, over the New Year's festivities in Ixtapa, Mexico, US Weekly reports.
The "Saved by the Bell" actor got romantic before asking Mazza to spend the rest of her life with him.
"We took a walk alone as the sun was setting," Lopez told US Weekly. "I told Courtney that I wanted the mother of my children to have their last name. She was silent at first from shock, then she leaped for joy and did a little jete!"
Lopez, who is Mexican-American, plans to say his vows with his fiancée in Mexico sometime this year.
"Besides our daughter's birth, this was the best moment of my life!" Mazza added.
Back in September, Lopez talked to FOX News Latino about the launch of his new show "H8R."
In the new reality TV show, Lopez tries to lift the veil of anonymity surrounding cyber bullying by using his celebrity friends to confront their online tormentors.
The show, "H8R," will give these new age bullies a chance to back up their online words placing them face-to-face with the very stars they cyber stalk.
"It's one thing to meet a fan," Lopez told Fox News Latino. "It's another thing to meet someone who doesn't like you."
The show debuted on the CW back in September.
Similar to Ashton Kutcher's "Punk'ed" hidden cameras are used on "H8R." Those who bash a particular celeb are confronted by them in the hopes that the 'H8r's' change their perspective once they meet them in person.
"Hating is not cool," the EXTRA TV host added. "They (H8r's) seem like angry people and they like to take it out on other people."
You can reach Alexandra Gratereaux at: Alexandra.Gratereaux@foxnewslatino.com or via Twitter: @GalexLatino
Follow us on twitter.com/foxnewslatino
Like us at facebook.com/foxnewslatino