Mariah Carey accused of lip-syncing during American Music Awards performance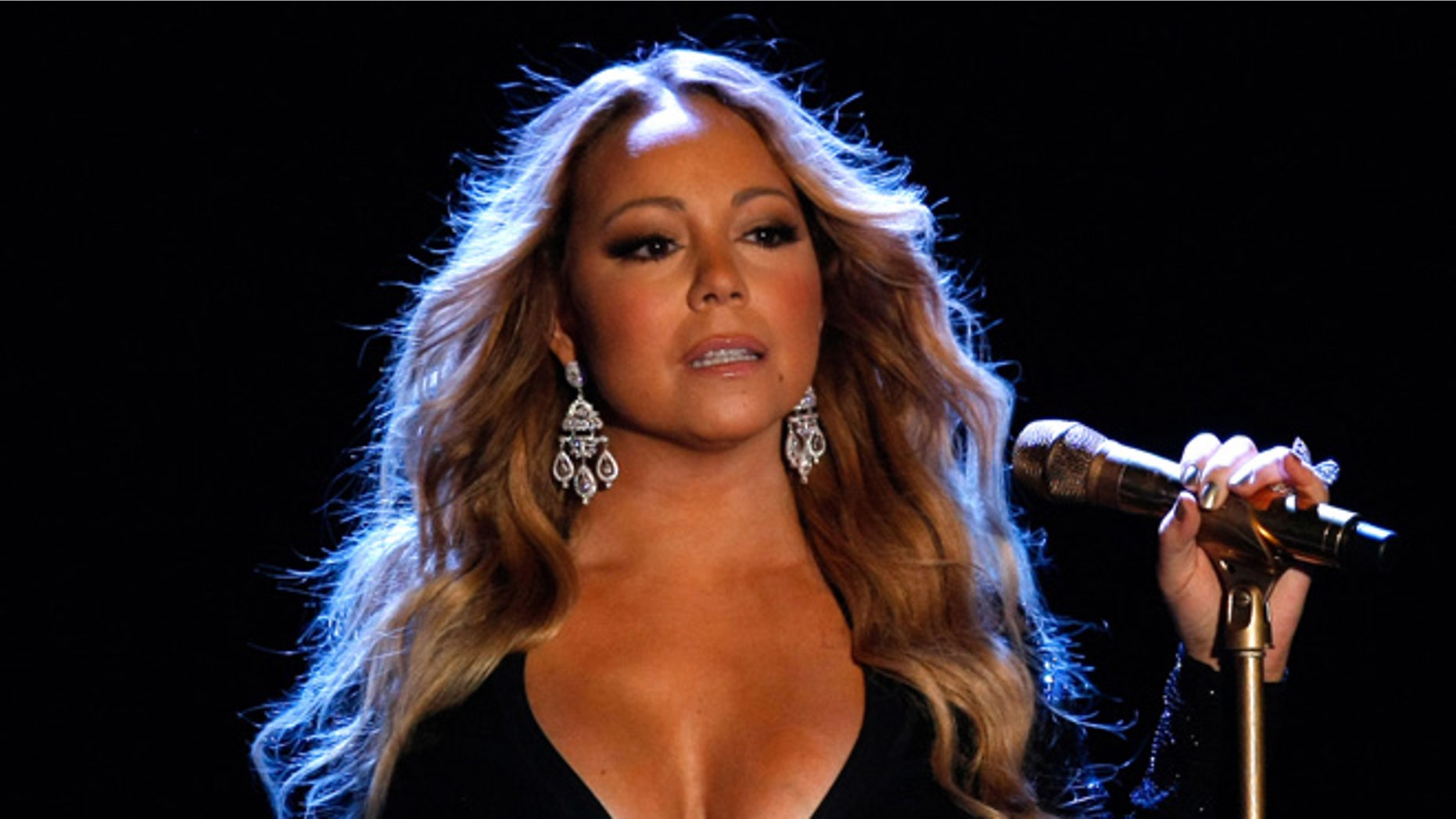 Mariah Carey graced the stage at the American Music Awards on Tuesday for the first time since 2008 – and while the accomplished vocalist looked to be in peak form, the buzz circulating on social media was whether or not she was actually singing.
Draped in a bright pink gown with black trim, the "Obsessed" singer belted out her new single "With You" with incredible precision and drew both scorn and praise from Twitter users who reacted to her performance.
"Stop lipsyncing Mariah," one user wrote, while another echoed her sentiments saying, "Mariah looks great but why is she lip syncing?!"
A rep for Carey told Fox News, "Wow we can't even get through five minutes without someone trying to tear her down."
Carey has taken home 10 AMA awards during her musical career and has received the Award of Achievement twice – once in 2000 and again in 2008. She also stands on her own as the only solo artist of all time with the most No. 1 hits.
Carey's single "With You" is tapped to appear on her upcoming album, which is slated to be released later this year – and while many of her fans pointed out their observations during her AMAs performance, others couldn't contain their excitement for her soon-to-be-released music.
"Wow Legend @MariahCarey sounds and looks so Beautiful at the #Amas Sis is serving body and vocals Can't wait for her album to drop," wrote one fan, while another was left floored and called her showing, "Absolutely Flawless!!"