Mariah Carey releases new single – dissing Nick Cannon?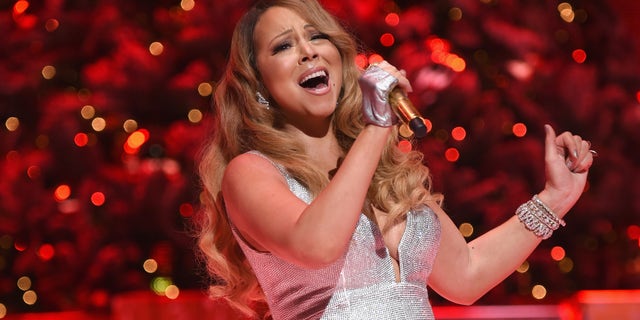 Gearing up for her Las Vegas residency, Mariah Carey released a new single on Monday that brings back a little bit of her 90s flair.
The new track, "Infinity," will be part of her upcoming greatest hits album "Mariah Carey #1 to Infinity" and it has all the style and glamour Carey is known for.
One person that might not be eagerly turning on the radio is estranged husband Nick Cannon, as the song's breakup tone seemingly takes a hit at him.
"Why you made, talking bout you mad, could it be that you lost the best you ever had," Carey sings in the new single. "Close the door, lose the key, leave my heart on the mat for me. I was yours, eternally, there's an end to infinity, to infinity."
Many feel like "Infinity" is aimed at Cannon, who filed for divorce in January after eight years of marriage.
The song, as well as her new album, reunites Carey with Epic CEO Antonio "L.A." Reid, who was the mastermind behind one of Carey's best-selling albums, "The Emancipation of Mimi."
Like us on Facebook
Follow us on Twitter & Instagram