Mariah Carey dedicates 'Hero' performance to new boyfriend during Vegas show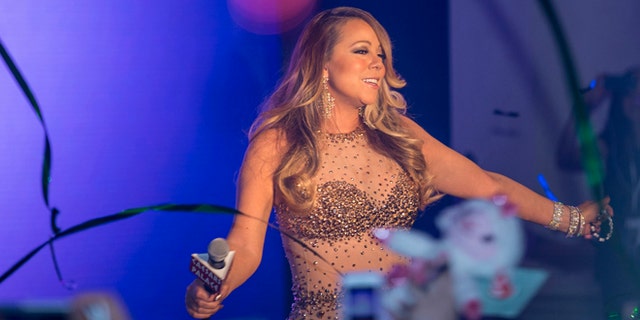 Mariah Carey is in love and she wants the world to know.
The singer was headlining a show Wednesday at The Colosseum in Las Vegas when she proudly flashed a new butterfly necklace given to her by new boyfriend, Australian billionaire James Packer. She then gave him a shout out when she sang her 1993 hit, "Hero."
"I have a new heart tonight," she told the crowd. "James is in the house tonight. Thank you for my heart. I dedicate this next song to you."
According to TMZ, Packer gave her the necklace and delivered 1,000 roses to her home.
Carey, 46, and Packer, 49, kicked off a whirlwind romance over the summer when they were spotted on a weeklong Mediterranean trip on his yacht.
They reunited for their romantic dinner in Las Vegas after two weeks apart. She recently confirmed she would perform in Israel for the first time.
The news of her Israel performance comes weeks after the pop singer and Packer, who is reportedly a good friend of Prime Minister Bejamin Netanyahi, stopped in Tel Aviv for a visit.
"Shalom Israel, I will be coming to see you live on August. 18, so come to see me! Shalom," Carey said in a recording shown at a Tel Aviv press conference, according to the Times of Israel.
The concert will be at the Rishon Lezion Live Park Amphitheater.
TMZ reported Carey is set to make $500,000 from the performance.