Mariah Carey rumored to be dating Aussie billionaire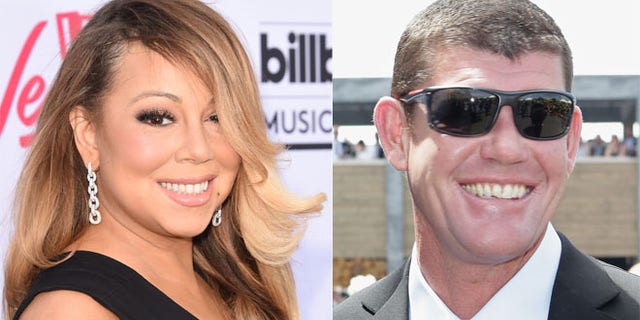 NEWYou can now listen to Fox News articles!
Mariah Carey had love on her mind and it looks like media mogul James Packer is the new protagonist.
The pop singer and the Australian billionaire were spotted over the weekend in the streets of Capri, a small island off the southern coast of Italy, and they were all smiles.
"They seemed very happy, relaxed, at ease in each other's company," a source told E! News of the rumored couple's dinner at renowned Aurora restaurant Mia D'Alessio. "She looked beautiful in her red dress."
The 46-year-old singer and 47-year-old billionaire were spotted holding hands several times during the vacation, according to TMZ.
"They looked happy, relaxed, soaking in the summer air with their smiles and sunglasses," an eyewitness told E! News. "They were both wearing beaming smiles on their faces."
This is the second rumored hookup for Carey since her very public split from ex-husband Nick Cannon last year. Rumors started swirling when she and director Brett Ratner, a longtime friend, were spotted dining together several times.
His rep said at the time that any speculation of a romantic relationship between the two was "ridiculous."
As for Packer, was most recently married to Erica Baxter, with whom he has three children. They split in 2013.
Throughout the Italian vacation, Carey shared some candid shots with her kids, 6-year-old twins Monroe and Moroccan, in social media.
While staying onboard a luxurious yacht, the singer's kids sent a shout-out to Cannon for Father's Day on Sunday.
"Happy Father's Day @NickCannon!!" she wrote on Instagram showing a picture of the twins holding up hand-made signs. "Love, Roc & Roe."