Mariah Carey tells critics they are welcome to sing in the shower with her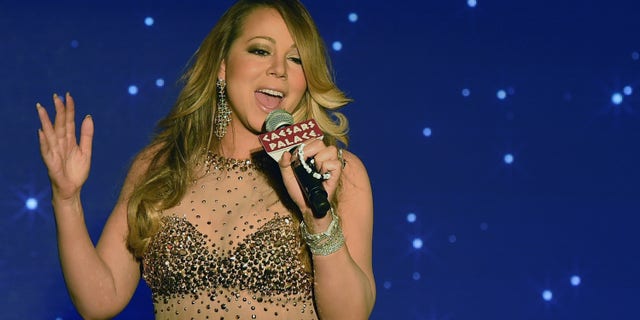 Mariah Carey has something to say to critics who don't think she can hack it on stage anymore: Come sing in the shower with me and you'll see I've still got it.
An Associated Press reporter asked Carey if she would be getting any extra help during her upcoming Las Vegas residency.
"As far as vocals, are there going to be any kind of backup tracks?" the journalist asked during a press conference on Tuesday. "And there was some speculation here in Vegas that's just required because there's so much going on onstage."
Keeping it professional – and with a straight face – Carey quipped back, "I mean, I have so many overlapping parts and background vocalists and background things. There's always some confusion and something about it, but I mean, like, if there's any confusion they're welcome to come to my house and sing in the shower with me. It's not a problem."
Carey has been the target of harsh criticism leading up to her Las Vegas residency, especially after her isolated "All I want for Christmas Is You" vocals from the Rockefeller Christmas Tree Lighting ceremony leaked. She seemed to struggle to hit the high notes she's become famous for.